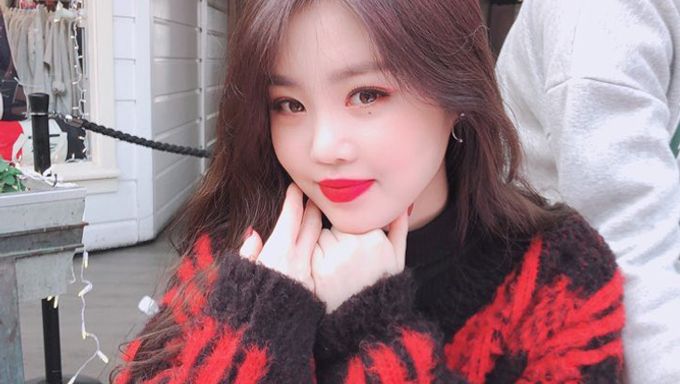 As a K-Pop idol, there is many elements that can cause fans to be envious. Especially for female K-Pop idols, some fans are amazed by how they are born that way.
Aside from their beautiful visuals, they also have the figure that is hard to achieve just by working out or having a strict diet. Some idols have legs with proportions that fans would kill to have them.
Of course there are a lot of female idols with amazing figures but let's find out which idols are the ones getting the talks because of their legs.
#1 BLACKPINK's Lisa
Aside from her outstanding dancing skils, Lisa also have legs that allowed her to look really tall!
#2 SunMi
SunMi is a veteran idol that many other idols respect as well. Ever since her hit song 'Gashina', more and more people are paying attention to her. She also received limelight for her slim figure and lean legs.
#3 GFriend's SoWon
Gfriend is known for their synchronised choreography and during that time, many noticed how SoWon has legs that are really slim and proportionate. Fans are always eager to know how to achieve such figure, causing them to feel envious.
#4 Apink's NaEun
Many fans might remember NaEun for her wonderful figure! NaEun made it to the headlines once because of her wearing leggings which accentuated her body. Since then, many have been paying attention to her legs.
#5 Lovelyz's MiJoo
MiJoo also gained attention for her figure especially since she began to get the spotlight during her way to KBS "Music Bank". Thanks to her quirky personality, she is one of the idols with rising fame.
#6 (G)I-DLE's SooJin
The most talked about female rookie group might just be (G)I-DLE! As the main dancer, SooJin has been receiving the limelight from her fans and also the public. Her slim and wonderful figure also caused many to become envious of her.
#7 MOMOLAND's JooE
It is impossible for you to not know about JooE as she is the icon of happiness and energy as some might call. After their song 'Boom Boom' became a hit track, people have been paying more attention on JooE and notice how she also has a slim figure.
Read More : 4 Female K-Pop Idols That Suffer From Phobias