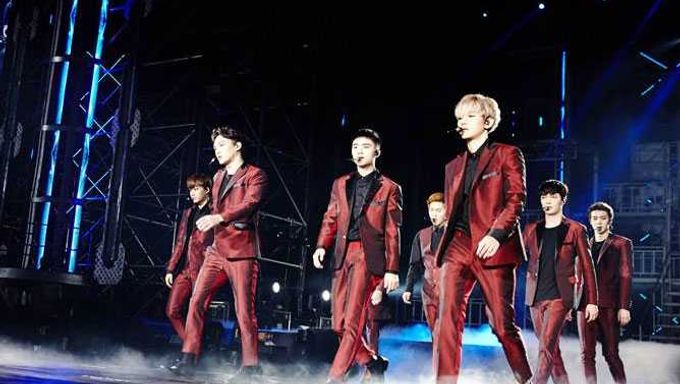 We know that members of every group can be loved equally.
Most of fans are interested in a group based on the visual member. After that, they get interested in another member of the group. Almost K-Pop idol groups have a "center." As K-Poppers already know, the "center" is a important position within a idol group. In almost every part of idol groups exist a "center position" that would literally be in the middle of the group during promotions, photo&video shoots, and more. They're getting the most spotlight as their only outstanding beauty. Because of their good-looking appearances or their talent for dancing, a particular member is always placed in the center, getting the most attention.
There might be many of them and you all have your favorites but it's no doubt that a visually beautiful idol becomes the most popular member in the group in Korea. Let's take a look at some K-pop idols who stand out in their respective group and scroll through the gallery to see which idol members are the "center" of your favorite groups!
Source by. News Ade
'Growl' (KAI) → 'Overdose' (KAI) → 'Love Me Right' (KAI) → 'Call Me Baby' (KAI)
'Chu' (SulLi) → 'Nu ABO' (SulLi) → 'Rum Pum Pum Pum' (Krystal) → '4 Walls' (Krystal)
'In To The New World' (YoonA) → 'Tell me your wish' (Yuri) → 'Oh' (Jessica) → 'Lion Heart' (YoonA)
'Replay' (TaeMin) → 'AMIGO' (JongHyun) → 'Everybody' (JongHyun) → 'View' (TaeMin)
'Happiness' (SeulGi) → 'Ice Cream Cake' (Irene) → 'Dumb Dumb' (SeulGi)
'Candy Jelly Love' (Ryu SooJeong) → 'Amusement Park' (Yoo JiAe) → 'Hi~' (Jung YeIn) → 'Ah Choo' (Jung YeIn)
'I don't know' (Son NaEun) → 'Mr. Chu' (BoMi) → 'LUV' (NaEun)