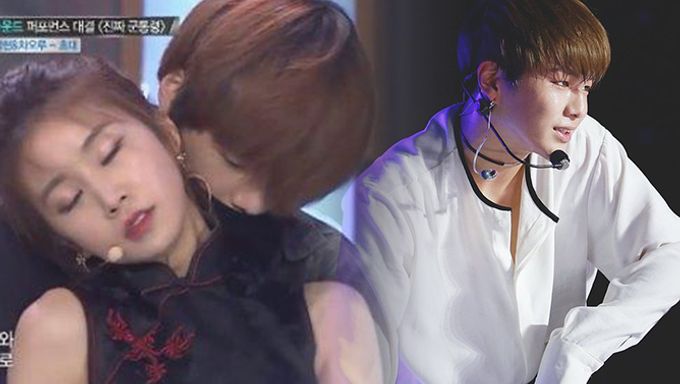 Recently, "YuRi unnie" who is a backup dancer of SunMi got huge attention. It's time to dig the former-backup-dancer idols!
YuRi unnie is showing off her distinctive charm which couldn't be beaten by SunMi even in a one camera angle with her. Her popularity goes higher and higher everyday and eventually, there popped out the live cam of YuRi unnie. 
Some of idols who are having active activities were once backup dancers of another artists. When they were someone's backup dancers, they might have dreamt about someday when they become the star. Finally, after constant exertion, 5 idols here made their dreams come true. 
Must Read : List Of Korean Celebrities' Unexpected Relations In Past
Let's check out 5 idols who got rewards for their struggle!
1. Wanna One's Kang Daniel
Kang Daniel, who was picked up #1 of "Produce 101 SE2", turned out to be a backup dancer of Cao Lu before. He was a trainee who have dreamt about being an idol. In a recent TV program, Kang Daniel said, "It was my first time to dance with female, so I was pretty nervous. Even when I hugged her, my hands shook". How cute!
2. Kim ChungHa 
ChungHa was an outstanding backup dancer of Ulala Session before she debuted. For now, she succeeded to become a great solo artist but she also had been through harsh time. ChunHa, who showed off her youthful charm through her amazing dance skills when she was a backup dancer, entered in 10th ranking on charts after her debut. 
3-4. PRISTIN's Lim NaYoung & Joo KyulKyung
A video including PRISTIN's Joo KyulKyung and Lim NaYoung dancing behind Orange Caramel grabbed people's attention. In several pictures, two of them are smiling with costume clothes and pink hair bands. Especially, Lim NaYoung appeared on SanE's 'A Midsummer Night's Sweetness' stage, at that time she got a huge attention from people saying "Who that girl dancing with pretty smile". 
5. HIGHLIGHT's Yoon DuJun & Lee GiKwang & Yang YoSeob
Lee GiKwang debuted earlier than other members of HIGHLIGHT as AJ, the solo artist. So other members like DuJun and YoSeob danced behind him. In a TV program, Yong JunHyung said, "I always stood on the stage of Lee GiKwang but there's no plans or dorms for us, who are just trainees" and "When we finished up our schedules and there's no place to sleep in, we sometimes slept in jjimjilbang, I had a lump in my throat often". Regard this, GiKwang confessed with his reddened eyes, "It was after AJ activities ended that I realized it. I was so sorry for it after realizing it. All of them are so crucial for me". 
6. 9MUSES's KyungRi
9MUSES's KyungRi grabbed people's attention for her sexy dancing and outstanding looks. She was a backup dancer of Park MiKyung, ChaeYeon and Kim GunMo because she was pretty famous as a skillful dancer in her early 20s.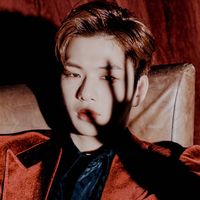 Became a fan of Kang Daniel
You can now view more their stories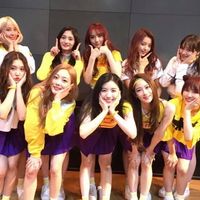 Became a fan of PRISTIN
You can now view more their stories