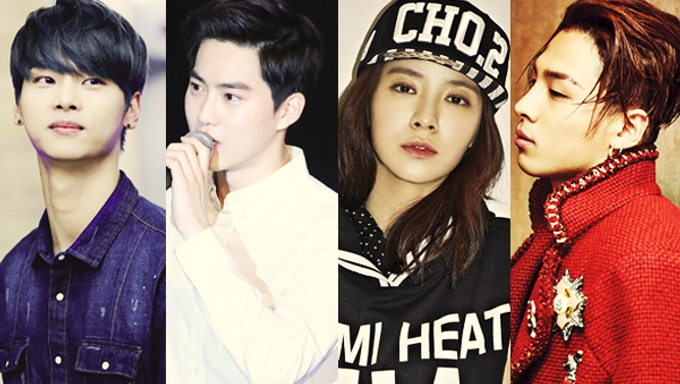 Most K pop stars have fancy names matching with their gorgeous looks.
However, those fancy names are not always the stars' own real names but they are created in order to make the stars more attractive. Indeed, some stars' true names given from birth are somewhat different from what the public would expect them to have. To complete their perfect images, many hot names have been and are being made somewhere now. Here, 7 hot K-stars are found. Let's take a look at their peculiar real names.
LEVEL 1
N (VIXX)
Real Name: Cha Hak-Yeon
SUHO (EXO)
Real Name: Kim Joon-Myun
Gongchan (B1A4)
Real Name: Gong Chan-Sik
These first three k-idols don't shock us too much, but the names are still unusual and far from the expectancy for the fancy idol stars. This is the level 1.
LEVEL 2
Niel (Teen Top)
Real Name: Ahn Daniel (Ahn Daniel sounds like no daniel in Korean)
Mir (MBLAQ)
Real Name: Bang Chul-yong
Taeyang (BIGBANG)
Real Name: Dong Young-Bae
Level 2 shows some more intensive degree of weirdness comparing to the level 1. They sound funny and are rarely found in reality. Watch how those names mismatch with their owners' images.
BONUS 
Song Ji-Hyo
Real Name: Chun Sung-Im
Finally, this is a hot TV star, Song Ji-Hyo, who is starring at the hit TV show, Running Man. What is her secret? Let's finish looking at the stars' unusual real names with hers.
Although those names no really harmonize with the hot stars' images, don't forget that they belong to whom we love. Don't get serious, but enjoy!