Even within their limited amount of free time, these 7 celebrities are devoted to collecting these items and these items only.
Some people listen to music, watch movies, go hiking or just do anything for their hobbies, but these 7 celebrities are famous for their unique hobbies collecting specific items. We can definitely relate to some of these collecting hobbies, but some are out of this world. Do you love collecting the same exclusive items like these 7 celebrities?
Must Read : 10 Things: K-Pop Idols Who Were Born Into Rich Families
Check out the unique collections!
1. Dok2 -  Collects white super cars and Buddha statues
2. BIGBANG's G-Dragon - Collects exclusively designed shoes
3. Uhm HyunKyung - Collects giant giraffe dolls
4. HyunA - Collects anything with The Simpsons
5. Ivy - Collects all of the latest fashionable shoes
6. BLOCK B's TaeIl - Collects fish as pets
7. BIGBANG's T.O.P - Collects fine wine and fine art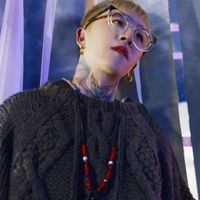 Became a fan of TaeIl
You can now view more their stories