In every K-Pop group, there's that one member whose charms just grab your attention and doesn't let go until you've committed your life and soul to their fandom.
We love our K-Pop idols for a reason, but there's always that one member that caught your eye and introduced you to your new bias inside their group. These idols are called 'DukHooMolie', meaning they're the charming idols who are the doors to their group's fandom.
Must Read : Ranking: Girl Idols Who Knows How to Win Boys Hearts
Check out these 7 famous K-Pop idol members who are in charge of bringing in the fans with their undeniable charms.
1. BIGBANG - G-Dragon
The leader of the most popular K-Pop group is the fiercest artist around who performs in the sickest fashion on stage. But off stage, he melts hearts with his bright cave-smile and down-to-Earth personality. Add in his adorable way of talking, and you can't help but be hooked!
2. SNSD - TaeYeon
TaengGu's the queen of music charts. With every song (from SNSD to solo), she consistently tops charts with her beautiful vocals. She's also the crowd favorite because although she's the oldest and the leader, her beautiful, maknae-like face makes her the target of teasing from her 7 sisters.
3. EXO - Xiumin
If SNSD has TaeYeon, EXO has Xiumin. Xiumin is fierce on stage, but just a dumpling ball off stage. His baby face and stature is the fan favorite. He's even topped search bars after simply eating a Mocha Bread.
4. BTOB - ChangSeob
It's difficult and rare to ever see ChangSeob in serious mode when he's not performing. As a vocalist, he's serious and charismatic. Take away the mic, and he's busy trying to beat his weirdest face. It also helps that all of the BTOB members are such beagle-idols that they can't keep still!
5. TWICE - DaHyun
TWICE is known as the girl group with 'a pretty girl next to a pretty girl next to a pretty girl..." Among the endless line of beautiful faces, DaHyun sticks out for her baby cuteness. With her petite stature, adorable facial features and her viral 'TT' dance point, she's won the hearts of massive fans.
6. SEVENTEEN - Hoshi
With his 10:10 eyes, Hoshi is the main man in charge of bringing in the fans with his charming talents. He's the choreographer behind the rising K-Pop stars. SEVENTEEN's use of a couch for their "Pretty U" performance made headlines for its creativity and musical-like performances.
7. BTS - JiMin
No one can forget JiMin's viral fancam of the group performing a cover of Shinhwa's "Perfect Man". He became known as "the guy with the orange hair" when the netizens fell in love with his stage mannerisms and stunning performance. He drew in a bigger crowd when he shot out his signature puppy face smile with his adorable slanted eyes.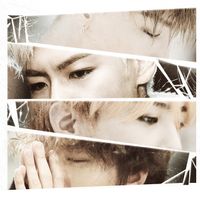 Became a fan of BIGBANG
You can now view more their stories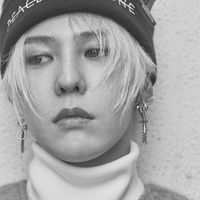 Became a fan of G-Dragon
You can now view more their stories