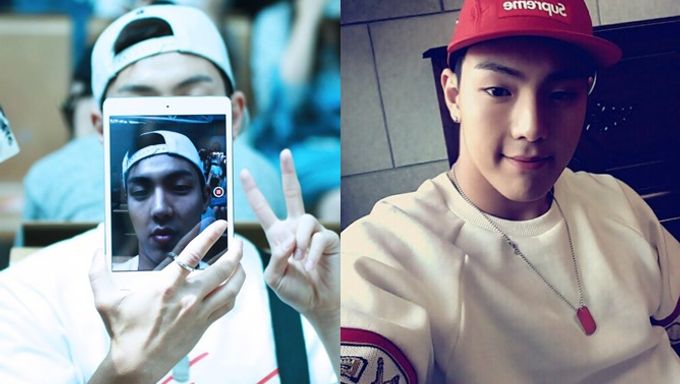 Hold up, lemme take a selfie.
Not all K-Pop idols' selfie games are on point. It takes skill, practice, and just the natural-born selfie feel. All jokes aside, we love it when our favorite idols post up their selfies. It feels like they share a little bit of their personal lives with us.
Must Read : 10 Things Ugly Selfies Of Hot Kpop Idol Stars
We love the K-Pop idol selfies, but there are a few who need major work on their selfie game. Maybe you can help your bias out... Take a look at 7 K-Pop male idols who need your selfie expertise.
1. TaeMin - SHINee
SHINee's TaeMin who looks like a thumb...
(and we can see your selfie screen, dear.)
2. JungKook - BTS
3. TaeIl - BLOCK B
TaeIl who makes the water bottle the main center of a selfie...
4. Hyuk - VIXX
Hyuk who shoves his face into the camera for no reason...
5. Shownu - MONSTA X
Shownu who puts a V up, but fails to actually add the V into the selfie...
6. SanDeul - B1A4
SanDeul who takes a selfiem but no one can understand why and what he took the selfie for...
7. HoYa - Infinite
HoYa who doesn't know the end of excessive filters...
Literally, #SOS & #LOL.  😛 
Must Read : 7 K-Pop Male Idols Who Never Change Their Selfie Expressions