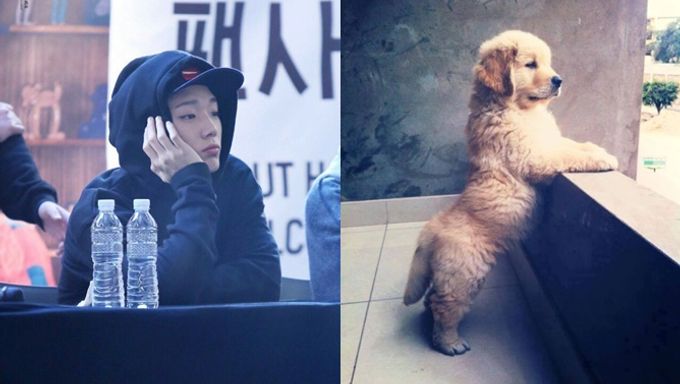 They're so cute. I just want to take them all home!
Our K-Pop idols are men of many faces, but if you ask me which is my favorite - it'll have to be puppies! Our idols are adorable, but even more adorable when they resemble a cute little puppy. They say some people look like dogs, some people look like cats, some people look like llamas, etc etc. But no kind of face can be as adorable as the puppy faces!
Must Read : 6 Famous K-Pop Idols Who Totally Look Like Rodent Animals
Check out the 7 K-Pop male idols who are most famous for their puppy-like appearances!
1. Onew - SHINee
2. YongHoon - M.A.S 0094
3. Bobby - iKON
4. BaekHyun - EXO
5. Hyuk - VIXX
6. Baro - B1A4
7. Cha EunWoo - ASTRO