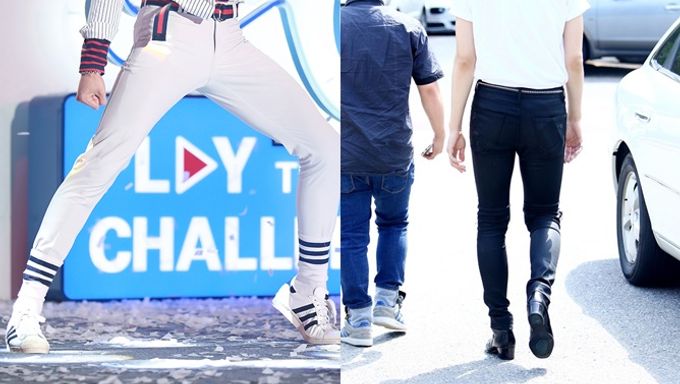 Hello, Mr. Daddy Long Legs.
We envy our K-Pop idols for a lot of reasons, but one of most envious parts is their long, gorgeous legs that go on for miles. We're not talking women legs, we're talking about our daddy long legs! There's just something about an idol with long legs that get our hearts racing. It's not just that they have long legs, though. Their overall visuals are perfect with their long legs. The Koreans call it the head-to-toe dimension. The proportions of their upper half and lower half of their bodies are visually perfect.
Must Read : TOP 5 Male Idols' Legs Prettier Than Girls'
Check out the 7 K-Pop idols best known for their perfect long legged visuals!
1. Rap Monster of BTS
2. Leo of VIXX
3. Ravi of VIXX
4. MinHo of SHINee
5. P.O. of BLOCK B
6. HyunSik of ZE:A
7. Kai of EXO
Must Read : 13 K-Pop Girl Idols' Skinny Legs With Absolutely No Fat