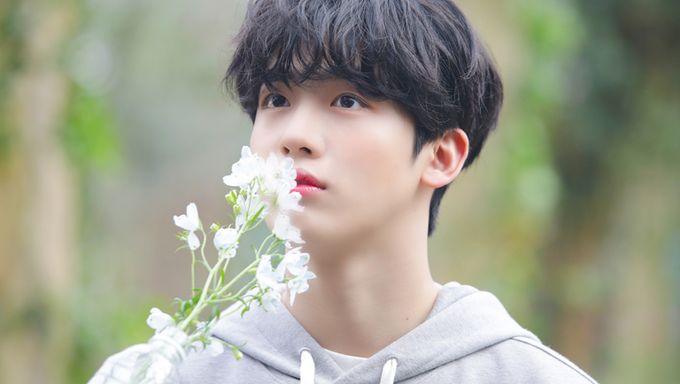 Do you know about the Seollal holidays in Korea? Many Koreans will return home and visit their family while also eat traditional food to celebrate the beginning of a new year.
With that being said, Kpopmap noticed how they are 7 K-Pop male idols which many would want to invite home to celebrate Seollal together. All of them have a clean and boyfriend material vibe which would definitely charm anyone in the household.
Let's find out who they are!
1. NU'EST's MinHyun
All along, MinHyun easily gives off boyfriend material vibes thanks to his handsome visuals and clean image. He also looked like someone who would volunteer to help out in setting the dining table or clean the dishes.
2. NCT's JaeHyun
Ever since JaeHyun had made his debut, there are many who have named him as their ideal type. His charming smile is irresistible and if anyone were to invite him to their house, he is bound to be surrounded by relatives who are curious to learn more about him.
3. CIX's HyunSuk
There is just something about HyunSuk that would cause you to want to pay extra attention to him. Perhaps it is his innocent looks but it could also be the fact that he is someone who takes good care of people especially since he is the oldest child of his family.
4. Golden Child's BoMin 
You have to admit that after BoMin took the role as the male lead for "A-Teen 2", he has gained a lot of new fans since then. BoMin is known for his boyfriend material and sweet personality, making him as someone you would definitely want to invite home for Seollal.
5. TXT's SooBin
Being a leader of the group shows a lot about a person and we can say for sure that SooBin is someone who is detailed and meticulous when it comes to overseeing his group. His 'bunny' features are also something hard to resist, making you wanting to invite him for Seollal.
6. WEi's Kim YoHan
If you have been following Kim YoHan for some time, you would know that he has this 'oppa' vibe that you could not help but take a second glance. Adding on, his visuals are also one of kind, making you fall for him instantly.
7. P1Harmony's InTak
InTak has only made his debut back in October 2020 but he has already been gaining attention for his handsome visuals. His bright eyes and lively personality are definitely a few of his unrivaled charms, making you wanting to send out an invite to celebrate Seollal together.