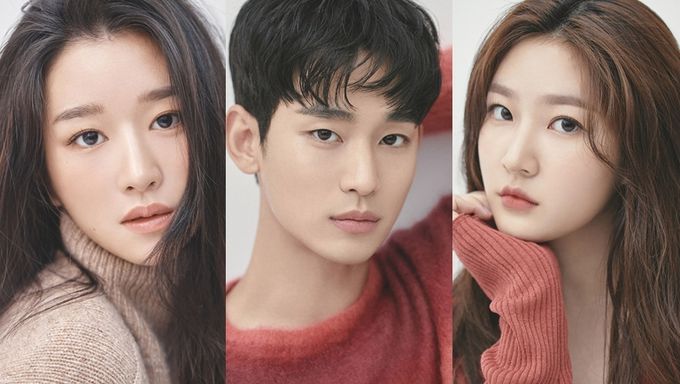 Back in December 2019, Kim SooHyun left the agency KeyEast Entertainment after staying 12 years as his contract expired. He has now joined the newly created agency GOLDMEDALIST founded by popular TV drama and film producers in January 2020.
Kim SooHyun was the first to join the company but since then other popular actresses, as well as rookie actors, have joined the company.
Let's find out about the 7 actors that are in GOLDMEDALIST (as of June 18, 2020) along with Kim SooHyun.
1- Seo YeJi
Seo YeJi is a famous actress. She previously acted in "Moorim School", "Hwarang: The Poet Warrior Youth", "Save Me" and "Lawless Lawyer". Seo YeJi is acting with Kim SooHyun in the drama "It's Okay to not be Okay".
2- Kim SaeRon
Kim SaeRon left YG Entertainment when her contract expired and joined GOLDMEDALIST. She is one of the most talented young actresses. Kim SaeRon was famous since she was a child actress. The actress previously acted in "Hi! School: Love On", "Secret Healer", and "Leverage".
Choi HyunWook is popular in Korea among the 10-20s through his role in web dramas "Real:Time:Love" part 1 and 2 and good looking pictures. The rookie actor is acting with Kim MinKyu and Weki Meki's DoYeon in the upcoming Playlist web drama "Pop Out Boy!".
4- Lee BoYoung
Lee BoYoung was born in 1996 and is 167 cm. She had modeling activities for magazines such as "Singles", "DAZED", "Nylon", and "ELLE". The actress also acted in ads such as for SAMSUNG Galaxy S10 and Lotte Cinema. She acted in music videos, the most recent being Jeon SangKeun's 'I Still love you a lot'.
5- Kim SuGyeom
Kim SuGyeom was born in 2001 and is 188cm tall. He is a model who has worked on numerous runways such as London Fashion Week 2020 S/S, Paris Fashion Week 2020 S/S and Seoul Fashion Week 2019 F/W. Kim SuGyeom appeared in the ads for GREEDILOUS and Horlisun.
6- Kim SeungHo
Kim SeungHo is a rookie actor born in 2001. He is 184cm tall. No information was released except for his Instagram @ksh_0602.
7- Jo SeungHee
Jo SeungHee was born in 2002 and is 166cm. No information was released except for her Instagram @s.eung.hee. She is a rookie actress.
For more about the company, you can check their website in English and Instagram.