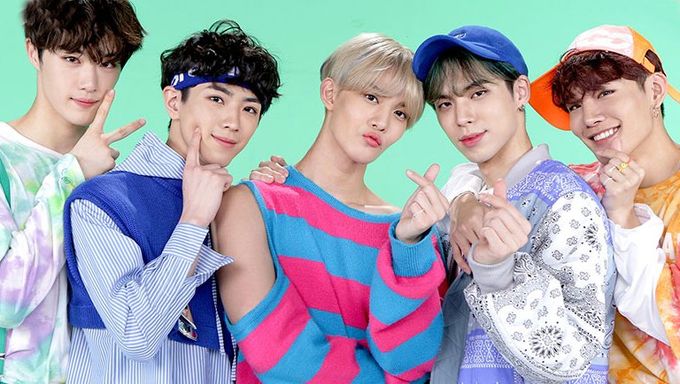 Are you familiar with the M2's "Relay Dance Again"? If not, you are in the right place.
On the must-known YouTube channel M2 (from Mnet), idols groups have "Relay Dance" videos for their new songs. But that is not all. M2 also has a special corner where hoobaes can cover hit songs from their sunbaes.
All these male K-Pop groups did an amazing work covering them! If you have yet to check these covers, is time to do so!
Note: it is not a ranking.
1- CIX- SHINee's 'Replay'
CIX covered the hit song 'Replay' and members gave the cute, innocent, and fresh vibes necessary for this hit song. They look adorable with their colorful outfits and smiling faces. It is one of the best covers of the song.
2- THE BOYZ- Super Junior's 'Sorry Sorry'
THE BOYZ covered the hit song 'Sorry Sorry' with charisma and good stage acting. The famous point dances were sharply done and a dance break was added. If you are curious to know how the members are saying sorry, check out the video.
3- CRAVITY- INFINITE's 'Be Mine'
CRAVITY covered the legendary K-Pop song 'Be Mine'. As expected of CRAVITY, they covered nicely the points of the song with nice moves.
4- ATEEZ- EXO's 'Growl'
ATEEZ covered the hit song 'Growl' with their own style and charisma. The group is well-known for their performance skills and they did not disappoint with this must-see cover. The cover is so good that they have more than 1 million views.
5- ONEUS- H.O.T's 'Candy'
ONEUS brings happiness and bright energy on stage with the cover of the song 'Candy'. Members have a funny stage. They will make you smile, make sure to watch the cover.
6- TO1- TVXQ's 'Rising Sun''
TOO already covered the legendary song 'Rising Sun' on "Road To Kingdom" and they are back with the song for "Relay Dance Again". They one more time showed they own the stage with this song. It is hard to believe they are rookies with such a powerful performance.
7- ASTRO's MoonBin & SanHa - god's 'The Place You Belong'
MoonBin and SanHa along with their dancers participated in this "Dance Relay Again". They both have sharp moves for the song 'The Place You Belong'. The duo filled the stage with cute vibes at the end of the cover.
THE BOYZ, CRAVITY, and ATEEZ will be appearing on "The Fact Music Awards (TMA) 2020" on Dec. 12. Fans from North America and Latin America who are interested to purchase online streaming tickets for TMA check out here. For fans from other countries, check out here.