JYP Entertainment, one of the three biggest entertainment agencies in South Korea are in possession of some of the most talented idol trainees in their arsenal.
YG Entertainment CEO Yang HyunSuk himself has admitted in the past that JYP Entertainment is almost unbeatable when it comes to the production of female idol groups. The entertainment mogul's statement is one that is difficult to argue with when some of the most successful female idol groups such as Wonder Girls, Miss A, and TWICE have been the works of JYP.
Netizens have brought up the question of what JYP Entertainment will do after TWICE's reign comes to an end. Fortunately for the agency, they have a few idol trainees in the works that have been gathering a lot of attention from K-Pop fans.
Jeon SoMi
Best known for being a member of I.O.I the Canadian-Korean singer has worked with Eric Nam and Jun.K in the past. She is also a competent lyricist as well.
Shin EunSoo
Currently active as an actress, she is making herself know through various K-Drama. Some South Korean netizens even say that Shin EunSoo just may well be the next Bae Suzy.
Shin RyuJin
Shin RyuJin instantly had the attention of netizens and K-Pop fans when she appeared on JTBC's MIXNINE. Yang HyunSuk who is usually a difficult person to impress even praised her for her dancing skills.
Lily M
She was first introduced to the world of K-Pop through SBS's "KPop Star' during the show's fourth season. Highly sought after by YG Entertainment, she eventually chose to sign under JYP Entertainment. The Australian-Korean singer is a natural born talent who proved that she has the power to captivate her audience with her amazing vocals.
Park SiEun
The daughter of South Korean singer Park NamJung, Park SiEun began to gather the attention of netizens by appearing on various shows with her father.
Hwang YeJi
Park JinYoung, CEO of JYP Entertainment, just couldn't stop praising and complimenting her enough after her performances on the reality survival program 'Stray Kids'.
Park SunMin
Her baby face charm instantly caught the attention of K-Pop fans when she first appeared on MIXNINE. Netizens are hoping that she will eventually debut in a girl group with Shin RyuJin since they both seem to be close to each other.
Must Read : JYP Entertainment Surpasses YG Entertainment And Takes The No.2 Spot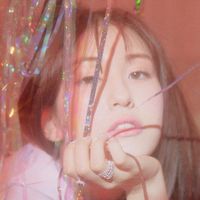 Became a fan of Jeon SoMi
You can now view more their stories