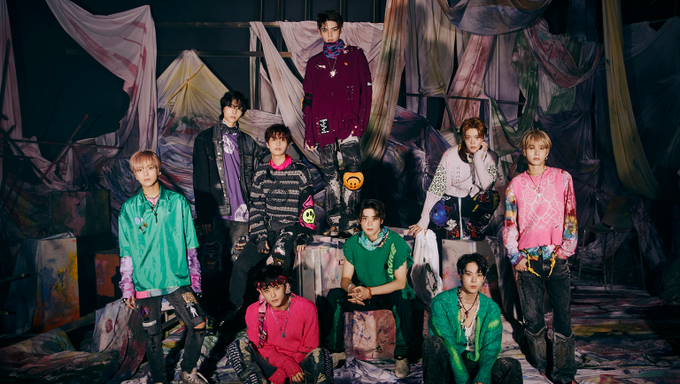 Halloween is finally upon us! This weekend is Halloween and it's time to dress up and get immersed in the world of all things spooky and scary! 
You may need a playlist to get you into the Halloween mood or to be the background music to your Halloween night. Don't worry, Kpopmap has got you covered with 7 spooky K-Pop songs to add to your playlist and get your Halloween started!
Note: This list is in no particular order!
1. NCT 127 - 'Favorite (Vampire)'
On Oct. 25, NCT 127 released this song where all of the members become vampires. The song has a spooky melody that will haunt you as you listen to their tormented love story. The music video also takes you into another world, perfect for the make-believe aspect of the Halloween holiday spirit.
This duet by Red Velvet's Irene and SeulGi is the perfect bop to get you in tune with your inner monster. The bass is the perfect thing to accompany things that go bump in the night!
This song has a beat that creeps up on you like something in the night. Everything about this song will have you looking over your shoulder for creatures living in the dark. As an added bonus, the music video will have you screaming for Kang Daniel's visuals, too. 
4. ONEUS - 'Valkyrie'
'Valkyrie' has a lot of metaphorical lyrics comparing the girl that the song is about to a valkyrie which is a female Norse mythological creature who has the power to choose who lives and who dies in battle. The lyrics talk about the valkyrie being the ONEUS members' light to lift them out of the darkness. Is there even a better-fitting love song for a holiday like Halloween?
5. bugAboo - 'bugAboo'
bugAboo actually just debuted on Oct. 25, with their song 'bugAboo'. The song is inspired by their name which is defined as something that you meet that causes fear. Their point choreography (where they turn themselves into monsters) is the perfect dance move to be doing this Halloween if you're going to a party! Here are three things we know about bugAboo, if you are curious about this new girl group.
Purple Kiss bring a fun twist to the traditional idea that we have of zombies. The song also has a catchy chorus that would be perfect to listen to whilst getting ready to go trick or treating. This is the perfect Halloween party bop. 
7. ENHYPEN - 'Given-Taken'
'Given-Taken' is about stepping into a new world and all things mystical. It has an enchanting melody that will carry you through Halloween night and have you channeling your inner vampire much like the ENHYPEN members.
Which songs are on your K-Pop playlist for Halloween? Let us know in the comments.