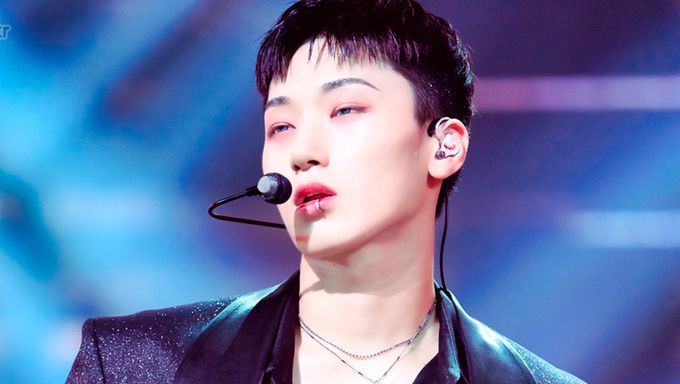 ATEEZ's San is undeniably one of the best performers in K-Pop right now. ATEEZ is known for their power-packed live performances. Although all the members are outstanding performers, one member that quite often catches the eyes of ATINY, as well as netizens, is member San. San had no solid background/training in terms of dancing prior to becoming a trainee but today he is one of the best performers in the industry.
His enigmatic gazes along with his charisma and stage presence rivet the viewers that we can't but watch in awe. In no particular order, here are seven times when San completely stunned us with his performances.
1. 'HALA HALA'
'HALA HALA' was one of those defining stages which made fans gush about San's powerful gazes that make him seem as if he is possessed while dancing. Along with his amazing vocals and overwhelming energy during "Hala Hala", San gained recognition for having one of the best stage presence in the K-Pop industry.
2. 'Wonderland'
'Wonderland' is one of San's most popular performances. His attention to the smallest details of a dance piece captivates the audience. Many of his facial expressions in this choreography are slight, but his whole vibe changes with them. The way he fully expresses his movements, his fluidity while dancing, make it seem like storytelling. Stage King indeed.
3. 'Answer' "Golden Disk Award 2020" Performance
ATEEZ's "Golden Disk Awards 2020" performance is one of their most iconic stages. And it is also the one where San's expressive prowess is at its peak. San performed the intro part to 'Answer' and the way he put his everything into every move to display the mood of the song is unbelievable. In all honestly, this stage shows how San was a born performer. The song 'Answer' was not officially released at the time so it was also a pleasant surprise to the fans. 
4. 'I'm the One' 
In the 'I'm the One' dance stages San's body control is just perfect. The way he can be both smooth and powerful with his dance moves just shows how amazing his physical control is. Energetic in just the right places and taking it slowly where it works.
5. 'Sicko Mode' (Cover) 
Ladies and gentlemen. THIS. ATEEZ performed 'Sicko Mode' by Travis Scott ft. Drake in Sydney for the final stop of their Expedition tour 2019. San ate the whole choreography up and left no crumbs. The way San catches elements of the music is just top tier. He has a popping section at the beginning of this performance that completely blew away ATINY. Many were shocked to believe how ATEEZ and San, who were rookies at the time can have such strong performance skills.  
6. 'Deja Vu'
'Deja Vu' sees ATEEZ delve into a darker and sexier aesthetic. The choreography of 'Deja Vu' has a very seductive vibe. San embodies the concept with such effortlessness. His immersion into the choreography and his sense of details for moves and facial expressions is impeccable. He takes the center in the chorus as he pours out some vocals and completely enraptures the audience with the point moves. 
7. 'ON'- BTS (Cover)
On June 26, ATEEZ did a cover of 'On' by BTS adding their own style to it. Here too San yet again gained people's attention owing to his sharp moves, great voice, stunning visuals, and amazing stage presence with more confidence. 
Tell us in the comments which one is your favorite!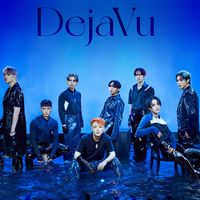 Became a fan of ATEEZ
You can now view more their stories
Became a fan of San
You can now view more their stories