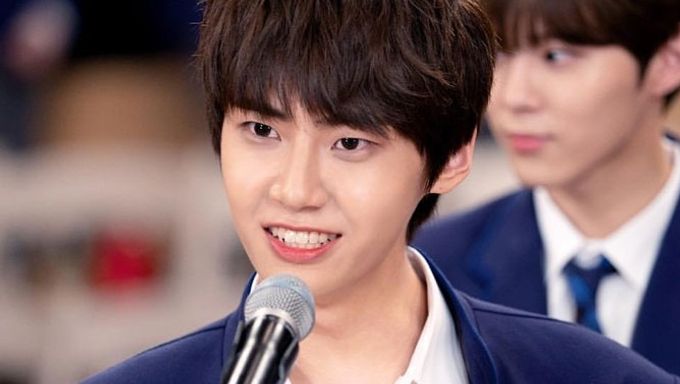 For a lot of "Produce X 101" trainees, their ranks changed during the 6th week ranking. For some, their ranks dropped while for some rose. With the second elimination coming closer, viewers have been voting for their favorite trainees.
With the evaluation stage which started in the latest episode, some trainees blew the viewers' mind and impressively climbed up the ranking.
Let's find out who are these trainees who had an impressive jump in their ranking.
25th to 11th - TOP Media's Lee JinHyuk - Climbed 14 ranks
Episode after episode, Lee JinHyuk has impressed the viewers. On the first week, he ranked 38th and increased every week and finally jumped by 14 ranks on the 6th week. Many will remember his performance on NCT U 'Boss' group evaluation.
30th to 13th - Plan A's Han SeungWoo - Climbed 17 ranks
Han SeungWoo also had a remarkable increase in rankings. In the latest episode, he sang on Paul Kim's 'Me After You' with his sweet voice. Other trainees of his team also seemed to rely on him and were pleased to have him as the main vocal. The viewers noticed his talents and he is now 13th.
40th to 22nd - AAP.Y's Kang HyeonSu - Climbed 18 ranks
Kang HyeonSu had an impressive change in his rank since the beginning of the show. At the start, he was 79th. He kept on showing his skills to the viewers and is now at the 22nd ranks. He also previously made the news with his father promoting him on the streets.
45th to 30th - Vine's Baek Jin - Climbed 15 ranks
Baek Jin has impressed the viewers with his rapping skills, b-boying, and handsome looks. The trainee has increased by 15 ranks this week. He previously was also ranked 30th and kept on losing ranks before this week rise
46th to 32nd - Aconic's Kwon TaeEun - Climbed 14 ranks
Kwon TaeEun is one of the trainees you can not forget about. In the first episode, his cover of SunMi's 'Siren' made many people talk. He later also made viewers laugh with his bad eyesight and its consequences. All in all, the trainee kept on showing his talents and earned the heart of the viewers with his increase in ranking. In the first week, he was ranked 74th.
60th to 47th - Around Us's Jeong JaeHun - Climbed 13 ranks
Jeong JaeHun survived the first elimination from very close as he was ranked 60th. This week, he did not have the choice for the evaluation stage. He is a vocal but ended up with rapping in the cover of Zico's 'Say Yes Or No'. He impressed viewers and he is now ranked 60th.
59th to 49th - Personal Trainee's Kim SungYeon - Climbed 10 ranks
Kim SungYeon along with Jeong JaeHun was close to being eliminated but survived. Like Jeong JaeHun, he ended up rapping in the cover of  Zico's 'Say Yes Or No' when he is a vocal. He also climbed ranks with his good performance.
Read More : 5 Trainees Who Dropped By More Than 10 Ranks During The 6th Week