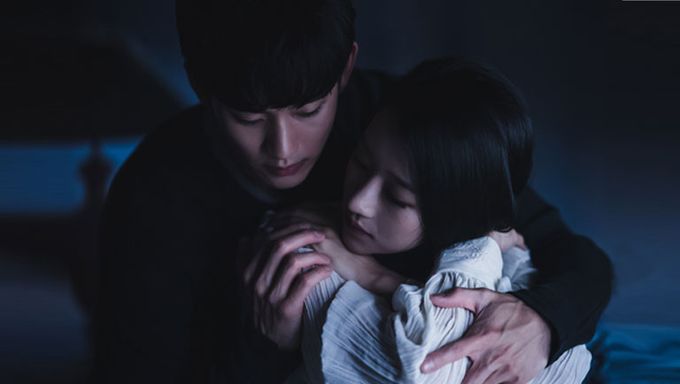 The drama "It's Okay To Not Be Okay" with Kim SooHyun, Seo YeJi, and Oh JungSe (already!) came to an end. It is sad to have to send such a good drama. The acting and also the plot were amazing but that is not all. All the OSTs of the drama were of high quality.
With the beautiful music soundtracks, the emotions of the drama were able to have a better impact on the viewers. Many talented singers lend their unique voices for this drama with songs suiting the sadness, romance, and fairytale theme of it.
We've selected 7 masterpieces from the drama that will stay unforgettable even after the end of the drama.
1- Sam Kim's 'Breath'
It is one of the key songs of the drama and definitely the first song that would come to mind when talking about the drama. 'Breath' sounds romantic and yet sad making the song stick in your mind.
2- AKMU's Lee SuHyun's 'In Your Time'
Lee SuHyun's beautiful voice along with the piano brings strong emotions to the listeners and makes the song one of the best OSTs of this drama.
3- Kim Feel's 'Hallelujah'
More than the song itself, it is the moments that the song was played that make the song unforgettable, especially with Kwak DongYeon's speech about being an "embarrassment" for his family.
4- YONGZOO's 'Puzzle'
Next is a brighter romantic song played on heart fluttering and cute scenes. 'Puzzle' has a serious curing effect for viewers.
5- CHEEZE's 'Little by Little'
This song has a bit of a magical vibe that suits this drama perfectly and makes it one of the viewers favorite songs.
6- Janeh Suhh's 'In Silence'
This song is pure ... pain. It might still be hurtful to listen to this song after the end of the drama but the song is too just perfect to forget about it.
7- Heize's 'You're Cold'
Heize's voice suits OST so well that is would be a sin to not add this song to the list.
Let us know what is your best OST according to you in the comments.