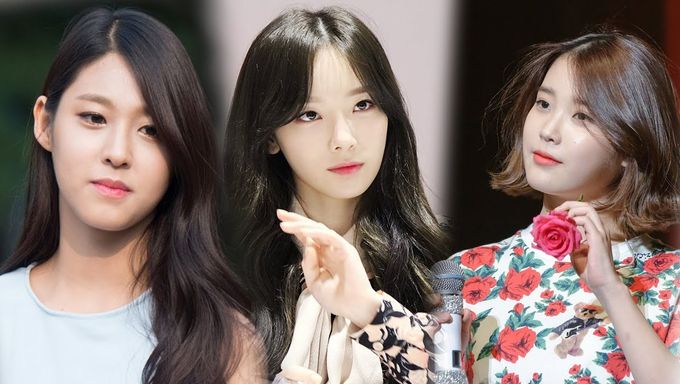 Haters are going to hate. Here's 7 different ways of female idols handle their haters.
Anti-Fans, haters and their cruel comments have been problematic since the Internet was invented. All those haters use their anonymity and destroy the mind of many celebrities.
Of course, the criticism with logical and rational reasons are good for celebrities' development in acting, singing, dancing or even something related to character. However, what really hurts celebrities is mainly the slander, which always lacks the reasons or logic. If there's no proper reason to endure all that insult, celebrities get to have the right to fight with them. It works as the least defense against those who keep cut celebrities to the quick.
Must Read : EXO's ChanYeol: 'No Leniency' for Hate Commenters Lawsuit
Kpopmap gathered how K-Pop female idols handle those haters. You can check out them, below!
1. AOA's SeolHyun
SeolHyun opened up her innermost feelings about haters and their comments in a interview. She told, "I'm kind of a person who cares too much about comments. Recently, they mainly talk like 'Queen of Media brainwashing' 'Implanted popularity' 'Don't know why people keep referring her as popular girl'. " and "First, I got blamed on my brown skin, so I had makeup to make it brighter. And then it came the reason to blame on me. I keep being damned for this and that... I can't satisfy all the people. I don't care about those bad things, hoping that it's enough to do my best."
2. Suzy
In November 2014, Suzy replied to a hater, who sent a troll message to Suzy. The hater said, "Get out of entertaining world! Go to die by car accident" and "You B***ch...Hope you die by car accident". Suzy answered to him/her, "Oh you want me to die".
3. Apink's Son NaEun
A few months ago, Son NaEun got a malicious comment from a hater on her Instagram post. She replied to him/her,  "Are you happy to blame even on my family? If you hate me, just blame ME. Stop talking grotesque".
4. Dasom
Dasom posted a screenshot of a Direct Message from a hater on Instagram. The hater sent a message, "Hey B***ch, Don't front and just go to die by car accident.". Dasom talked to the hater, "How poor you.. How miserable you are enough to send a message like this? I'll pray for your desolate life". However, the troll didn't stop there. The hater replied with a long long malicious message. It included lots of sexual insulting on Dasom.
5. IU
IU had accused of some haters who trolled on her. Those haters who got sued pleaded for a favorable handling of accusing, exactly dropping charge. However, IU said, "They said they're going to get divorced due to this situation, and then I got confused, Am I assailant? Definitely no. I'm about to make them pay for that."
6. Gugudan's Kim SeJeong
Kim SeJung told "I read too many comments on me. One day, I got daunted by malicious comments. But I'll consider those comments as ginger in Kimchi. You know, when you eat kimchi, biting ginger, you can never forget the taste of it, I mean terrible taste. However, the ginger is the most necessary ingredient for kimchi, so it's in kimchi. I decided to think the malicious and attacking comments are necessary process for my develop."
7. SNSD's TaeYeon
The most famous and coolest reaction on malicious comments from haters is TaeYeon's one. She replied to her hater saying terrible insult on TaeYeon's looks, "Whatever blah blah... Look at you in a mirror".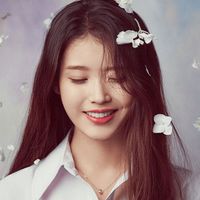 Became a fan of IU
You can now view more their stories