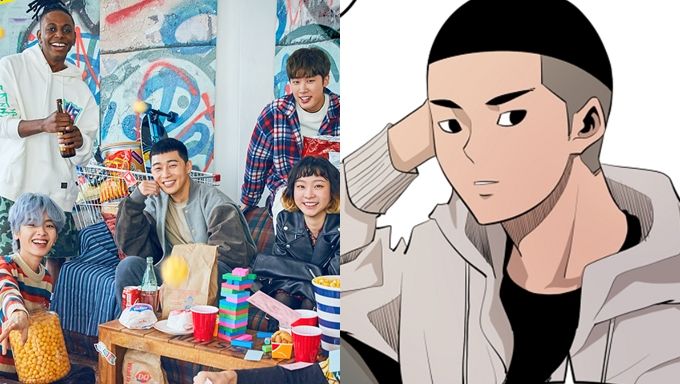 The hype surrounding the upcoming drama "Itaewon Class" is growing day by day with the release of pictures and posters. Park SeoJoon and Kim DaMi are the lead actors of this JTBC drama to air from Jan. 31.
It is set in an irrational world where the "hip" revolt of young people -who are united in stubbornness and courage- starts. Itaewon seems to have condensed all the world. In this little street, they are looking for their own freedom based on their values. "Itaewon Class" is their foundation legend. They open a food-related business.
The story is based on the webtoon of the same title by Kwang Jin. Here are 8 characters in their original webtoons forms.
Park SeoJoon as Park SaeRoi
He opened a restaurant in Itaewon named "Danbam".
Kim DaMi as Jo YiSeo
She is the manager at the restaurant Park SaeRoi started in Itaewon.
Yoo JaeMyung as Jang DaeHee
He is the chairman of the foodservice conglomerate JangKa.
Kwon NaRa as Oh SooAh
Park SaeRoi's first love.
Kim DongHee as Jang KeunSoo
He is the heir of JangKa and working at Park SaeRoi's restaurant.
Ahn BoHyun as Jang KeunWon
He is the director and heir of JangKa. He is Jang KeunSoo's brother.
Ryu KyungSoo as Choi SeungKwon
He is working at Park SaeRoi's restaurant as server.
Lee JooYoung as Ma HyunYi
She is working at Park SaeRoi's restaurant as a cook.
Comparing the webtoon and the released character map, there are new characters making their appearance in the drama such as Tony (Chris Lyon) who is working part-time at Park SaeRoi's restaurant.
For more information about the drama and webtoon, characters descriptions, posters and teaser, don't forget to check our cast and summary here.
Are you excited about the upcoming drama?
Read More : "Itaewon Class" (2020 Drama): Cast & Summary

Read More : Find Out About Actor Chris Lyon, Acting In Drama "Itaewon Class"