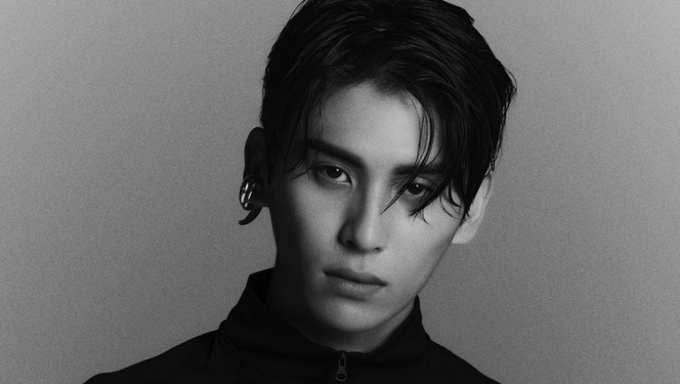 When it comes to male K-Pop idols who are known for their killer dance moves, some obvious names come to mind. One of these idols is undoubtedly SF9's Yoo TaeYang.
Following SF9's success on the survival show "KINGDOM: LEGENDARY WAR," many K-Pop fans have become curious about not only the group but also the individual members. Combined with the attention from SF9's recent comeback, SF9's Yoo TaeYang, in particular, has captured the hearts of fans for his beautiful dance lines, killer visuals, and overall stage presence.
However, despite all of this, some fans would argue that he still doesn't get enough recognition. So, we've compiled this unranked list of reasons why SF9's Yoo TaeYang is underrated.
1. He is the dancing king
His dance lines are so mesmerizing that FANTASY cannot take their eyes off of him when he dances. He especially got praise for his unforgettable hip dance in SF9's latest title track 'Tear Drop.' 
Yoo TaeYang is one of the most diverse dancers as he can pull off strong bold movements and also delicate and fluid ones. He has covered songs by some of the greatest artists in K-Pop, and each time he makes it his own.
For example, his recent cover of EXO's 'Don't Fight The Feeling,' got a lot of positive attention, especially because he is an EXO-L himself.
View this post on Instagram

People have been shocked to hear that he only started dancing in high school for his skill level.
He has even done dance covers of global legendary artists like Michael Jackson. Check out his cover of 'Smooth Criminal,' below.
2. Crop tops were designed for him
One thing that FANTASY knows about Yoo TaeYang is that he is not afraid to rock an androgynous fashion look. He has been rocking crop tops since they entered the male fashion scene in Korea, and we love to see it.
These tops accentuate his body line and the abs that he has worked so hard in the gym for.
3. Has a sentimental artistic side
On a recent episode of "SF9 Center," Yoo TaeYang attended a crafting crash course hosted by SF9's InSeong and JaeYoon. Although they were the instructors, Yoo TaeYang proved that he is the real master by giving them tips on how to do the crafts.
He had a limited time to do each one but each final product had a deeper meaning. For the shoe customization, his wavy blue design represented inner peace. For the nail art portion, he created a night sky that has a connection to blood. 
Yoo TaeYang clearly thinks profoundly about every artistic thing that he puts his energy into. 
4. Aegyo coach
During SF9 leader YoungBin's V-Live when he was promoting for K-Drama "Fight For My Way," he tried to do the famous aegyo scene from the drama. YoungBin got a call from Yoo TaeYang shortly afterward. 
Yoo TaeYang coached YoungBin telling him that he was not doing the aegyo properly and proceeded to show him how it's done. It was undeniable that Yoo TaeYang's aegyo was better, at a higher pitch. He really knows how to bring out all of the cuteness. 
Although he coaches his members on how to be cute, TaeYang's aegyo is very unique itself. It is slightly awkward which is what makes it even more endearing.
"I am good in doing aegyo"
-- YooTaeyang 2021
Yes Sir You are really good in 잏잏pic.twitter.com/RhmP5yQPND

— 안수🌌 (@ansu_yijdrzyhc) July 2, 2021
5. One of the kindest people you'll ever see
People who are close to Yoo TaeYang always agree on one thing, that he is super gentle and kind. In his V-Live's he always expresses concern towards FANTASY and is also very affectionate towards them. The same, obviously, applies to his fellow members, too.
In fact, he once wanted to spend a starry night with his fans, so he took them outside whilst he was filming a V-Live. Although the stars weren't really visible, he created a great atmosphere by singing and sharing the memory with FANTASY.
He also uses a number of pet names for his fans which include: 'eongie (엉이)' from the Korean word for owl (부엉이), 'nikko (네꺼)' which means 'yours' in Korean, and 'tyangpeu (턍프)' which means 'TaeYang's princess.' FANTASY return these affectionate nicknames by calling him 'yangie' (shortened from his nickname TaeYangie), 'naekko (내꺼)' which means 'mine' in Korean, and 'tyangpeu' again but this time meaning 'TaeYang prince,' respectively.
6. Perfect facial proportions
It is no secret that Yoo TaeYang is the most confident in his eyes and eyebrows, and we have to agree. He has sharp eyes that pull you in and his eyebrows frame them perfectly. His stare can be intimidating when he pulls serious poses but turns warm when he relaxes and smiles. His face is also the most angelic when he is smiling.
7. His vocals are like a serenade
Yoo TaeYang has such a unique voice that even fans from other fandoms succumb to his charms in the comments of his latest song cover, the English pop song 'comethru,' by Jeremy Zucker. The video itself screams boyfriend material as he serenades FANTASY from a POV perspective. His voice teleports you away to a date on the Han River in Seoul.
8. He's super agile
It may be a result of his dancing or constant working out, but he is incredibly agile. When the SF9 members participated in "Idol Ability Market," they had a challenge where they had to do a game of charades whilst jumping rope. You can imagine how difficult it would be to imitate a word through actions whilst simultaneously jumping rope. However, Yoo TaeYang managed to express the hints and transition between them so smoothly that even the other members were impressed.
It's amazing how his ability is showed off not only on-stage but in the weirdest of circumstances like jump rope charades,
These reasons don't even scratch the surface when it comes to why SF9's Yoo TaeYang deserves more recognition, but they are a good starting point for any new FANTASY. What do you love the most about Yoo TaeYang?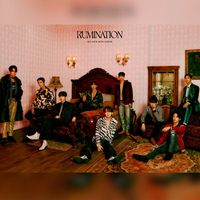 Became a fan of SF9
You can now view more their stories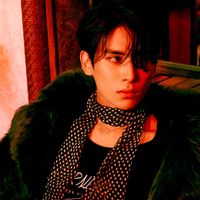 Became a fan of Yoo TaeYang
You can now view more their stories