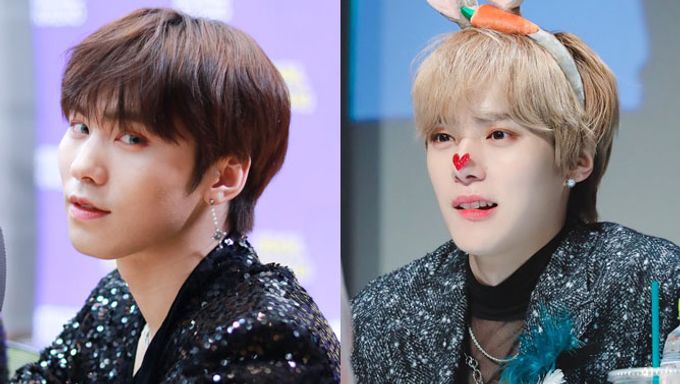 In the K-Pop industry, it is very common for idols to have the same name. During those occasions, some idols might decide to come up with a stage name to make he or she stand out from the rest.
However, there are also some idols that decide to stick with their birth name.
Today, Kpopmap will look into 9 different male K-Pop idols who have MinHyuk as their birth name.
#1 CNBLUE's MinHyuk
MinHyuk from CNBLUE is most probably the first idol that debuted with the name. He is also the drummer of the band!
#2 BTOB's MinHyuk
BTOB's MinHyuk is also one of the first few 'MinHyuks' out there in the K-Pop industry. He debuted back in 2012. Currently, he is serving his mandatory military service.
#3 MONSTA X's MinHyuk
MinHyuk from MONSTA X is a pretty flower boy and fans love how sweet looking he is! He is currently the MC for SBS "Inkigayo" along with NCT's JaeHyun and April's NaEun.
#4 Block B's B-Bomb
Did you know that B-Bomb's birth name is actually called Lee MinHyuk? He is currently serving his mandatory military service too.
#5 MAP6's MinHyuk
Looks like if you are called MinHyuk, you might be rather good looking! One of MAP6 MinHyuk's charms is definitely his handsome visuals.
#6 NOIR's MinHyuk
We are slightly over halfway through the list of 'MinHyuks' and there is also one member called MinHyuk in NOIR.
#7 D-CRUNCH's MinHyuk
One of the fresh rookies out there in the industry is none other than D-CRUNCH! They also have a member called MinHyuk.
#8 ASTRO's Rocky
There is also a member from ASTRO who is called MinHyuk but uses his stage name, Rocky. Rocky's birth name is Park MinHyuk and he is well known among AROHA for this charming smile.
#9 BAIKAL's Day
We also have one MinHyuk in BAIKAL but he is better known as Day by his fans.
Read More : MONSTA X's MinHyuk And KiHyun Are Two Frozen Gentlemen On The Red Carpet Of Seoul Music Awards 2019