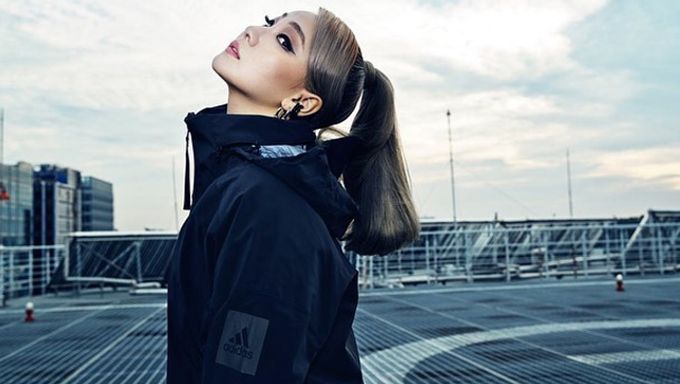 YG Entertainment is the house of various popular and international K-Pop groups such as BIGBANG, WINNER, BLACKPINK, iKON, AKMUand so on.
Despite that being said, there had also been various artists and idols who had parted their ways with the agency after the end of their contract. Let's take a look at who they are.
#1 Lee Hi
Lee Hi is the most recent artist who had left the agency after the contract expiration back in Dec. 31, 2019. She had entered the company after completing as the runner up for SBS "K-Pop Star" in 2012. Since then she had released many hit songs such as '1,2,3,4', 'Rose', 'Breathe' and so on.
#2 Park Bom
Many would know Park Bom through 2NE1 and her departure from YG Entertainment took place back in 2016 after the official disbandment of the group. She is currently signed as a solo artist under D-Nation Entertainment.
#3 Minzy
Minzy is known as one of the most talented dancers especially when she had first debuted as a member of 2NE1. She had proven her skills through various occasions and many were surprised when she had announced her departure from the agency. Minzy is now currently signed as an artist under Music Works.
#4 CL
CL is an icon of K-Pop that you would definitely not miss. As the leader of 2NE1 with her own unique style and musicality, she had made various impact and influence. She did not renew her contract with the agency when it had expired in November 2019. After which, she had released various songs through her solo project "In the Name of Love".
#5 B.I
Due to a drug controversy, the leader of iKON, B.I had left the group as well as the agency in June 2019. Many fans were upset by his departure and trended on social media accounts, hoping for his return. Recently, B.I had posted a demo track on his soundcloud account, suggesting to many that he is currently working as a music producer.
#6 South Club's TaeHyun
TaeHyun's departure from WINNER as well as the agency took place back in 2016 and many fans were sad to see him go. However, he provided them with good news when he returned with as a member of the band, South Club later in 2017.
#7 PSY
PSY is a worldwide icon thanks to his hit song 'Gangnam Style'. Throughout his 8 years with YG Entertainment, he had released various hit tracks and departed from the agency back in 2018. He had also established his own company, P-Nation. Currently, his agency houses artists such as HyeonA, DAWN, Jessiand Crush.
#8 SeungRi
Many VIP thought that BIGBANG will be 5 forever but it shattered their dream when it was announced that the maknae of the group, SeungRi would be leaving the group. Due to the various controversies which he was caught up with, SeungRi had left the group as well as the company in 2019.
#9 ONE
Not many people know about ONE but he was actually signed to YG Entertainment! After the expiration of the contract, he had parted his way with the agency back in July 2019.
Read More : YG Entertainment To Debut TREASURE With 12 Members