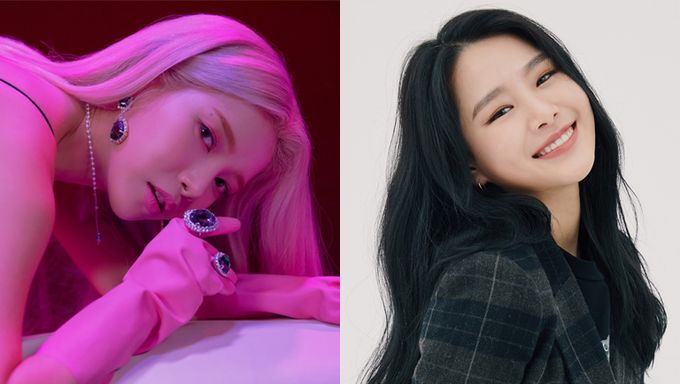 As the weather gets warmer in Korea, it looks like more and more K-Pop groups and solo artists are making their debut in the K-Pop industry. Kpopmap noticed that for the month of April and May, there are 11 different teams who will be making an impact with their debut.
Without further ado, let's find out who they are!
#1 TO1
After a long journey on "WORLD KLASS", those who had survived and won the hearts of the viewers had finally debuted as TOO on Apr. 1. Many fans were excited to see that they had made their dream come true and could not wait to see more contents and activities from them.
#2 CRAVITY
The latest boy group from Starship Entertainment with 9 members had debuted not long ago! CRAVITY is winning the hearts of many K-Pop lovers thanks to their adorable yet charismatic sides.
#3 DeVita
DeVita is the latest artist from AOMG and she had released her debut album "CREME" on Apr. 17. Her soothing and unique vocals had earned the likes of many music lover and they could not wait to see even more from her!
#4 H&D
If you were a loyal viewer of Mnet "Produce X 101", you are going to be really excited over the news as Lee HanGyul and Nam DoHyon will be debuting as a group on Apr. 21! Many fans had waited for a long time and make sure you don't miss it!
#5 MAMAMOO's Solar
Power vocal house of MAMAMOO, Solar will finally be dropping her solo album "SPIT IT OUT" on Apr. 23! Many are looking forward to her debut especially after the other members' had also made their solo debuts.
#6 Natty
Known for her appearance on Mnet "SIXTEEN" and "Idol School", Natty will be debuting as a solo artist on May 7! After her exclusive contract with Swing Entertainment, many have been looking forward to see what kind of music style she will be doing for her debut.
#7 Moon JongUp (former B.A.P)
Former B.A.P member, Moon JongUp, will be making his solo debut this coming May 7! It has been sometime since fans had heard from him and many are excited to know that he will be releasing new music soon!
#8 UP10TION's Kim WooSeok
It looks like another member of UP10TION will be making his solo debut. It is none other than Kim WooSeok! Fans are excited and curious to know what concept he will be going for this time. Make sure to find out on May 25!
#9 Red Square
A new girl group which has 5 members will be making their debut! Although not much has been revealed from the company, they have definitely been gaining attention from many thanks to their teasers.
#10 woo!ah!
woo!ah! is another girl group which will be releasing their debut album this coming May! Prior to their debut, it looks like they are gaining attention already as they will be appearing on fashion magazine "MAPS".
#11 Red Velvet's Irene and SeulGi
Perhaps one of the most anticipated debuts would be the one the sub-unit which Irene and SeulGi are in. The news of them debuting as a sub-unit had caused many to be excited and looked forward to more details about it.
Which K-Pop Girl Group's Debut Are You Anticipating The Most In May?
May 08, 2020 ~ May 16, 2020
Woo!ah! (Debut Date : May 13th)
17% (254)
REDSQUARE (Debut Date : May 19th)
21.5% (320)
SECRET NUMBER (Debut Date : May 19th)
61.5% (916)
Read More : Red Velvet's Irene And SeulGi To Form A Sub-Unit For The 1st Time In 6 Years