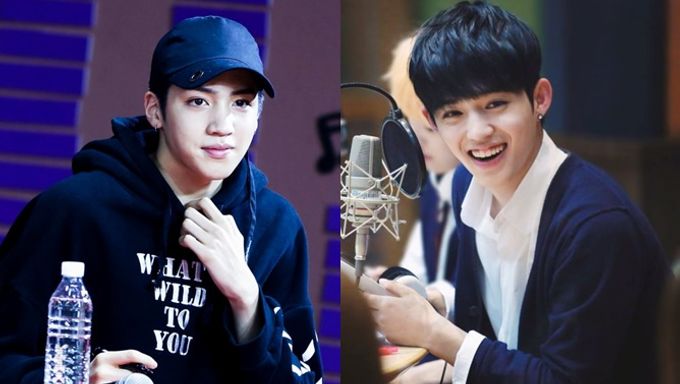 These K-Pop idols look so much alike that they could tell us they're twins and we'll believe them!
With so many idols donning the same trend and the same styles, you can get confused with who's who - but usually there's a total give away. However, these 8 idol pairings are basically true dopplegangers. Netiznes found the idols who look the most alike, making us wonder if they're really not blood related.
Must Read : Non-Related K-Pop Idols Who Look Like Siblings
Check out the 9 K-Pop idol pairings with so much similarity, they pass for dopplegangers! 
1. PENTAGON's WooSeok & SEVENTEEN's S.Coups
2. LABOUM's SolBin & Girl's Day's HyeRi
3. B.A.P's DaeHyun & VIXX's HongBin
4. SEVENTEEN's MinGyu & MYTEEN's Song YuBin
5. B1A4's JinYoung & GongChan
6. WJSN's YeoReum & SNSD's TaeYeon
7. Super Junior's HeeChul & SEVENTEEN's Jun
8. BTS's Suga & SEVENTEEN's WooZi
9. JYJ's JaeJoong & NCT's TaeYong