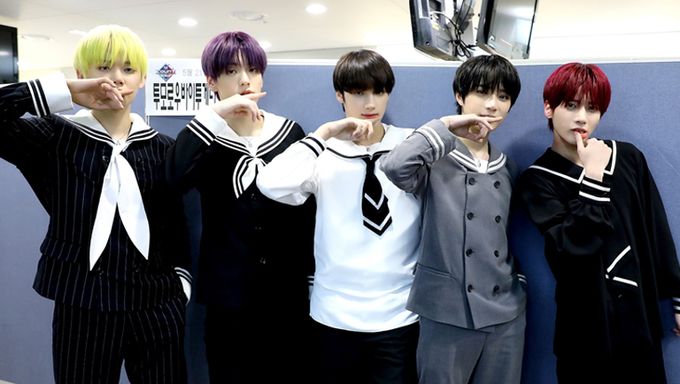 Are you a fan of K-Pop idols wearing certain outfits or uniforms? If you are, you are definitely going to love this list of K-Pop groups and idols who were spotted wearing sailor outfits.
For this article, Kpopmap will be covering male idols! Make sure to check out our list of female groups and idols wearing sailor outfits in the near future.
Let's find out who they are!
#1 NCT DREAM
NCT DREAM was spotted wearing navy sailor outfits some time ago and fans could not help but loved how good they look in it. Each of them was seen wearing the outfits with different accessories and styling.
#2 TXT
TXT definitely knows how to capture the hearts of their fans as many could only praise their stylists as they were seen with sailor outfits for the concept photo of their 2nd mini album.
Each of them has a different sailor outfit and fans love how each of them stood out in them too!
#3 VICTON
VICTON was dressed in sailor outfits for the concept photos of their 1st single 'Time Of Sorrow'. According to many of their fans, this is one of the outfits which they wished they could see them wear it again!
#4 BTS
It looks like BTS had gone for many concepts and once again, they did not missed out on the sailor outfits too.
They were seen wearing this during their stage of 'I Need You' on Mnet "Mcountdown" back in 2015.
#5 GOT7
The members of GOT7 are adorable and lovely when they were seen wearing matching sailor outfits! This happened when they were having a talk show together with their lovely fans.
#6 MONSTA X
During their 2nd world tour "THE CONNECT" in 2018, MONSTA X had a sub unit performance and 3 members were seen performing to 'I Do Love U'. During that time, they had put on sailor outfits which fans absolutely loved it!
#7 EXO's BaekHyun
During a music show, BaekHyun was seen wearing a white sailor outfit with a cap! He looked absolutely adorable and ready for summer as he was also seen holding a swimming pool float.
#8 SEVENTEEN
Some of the members of SEVENTEEN were seen wearing the sailor outfits and it was more than one occasion when they were spotted with it! Since some time ago and up till recently, members were spotted wearing the adorable and youthful outfit.
#9 SF9
During their concert back in the hot summer of 2019, several members of SF9 were seen wearing the sailor outfits on stage!
The boys definitely had a great time performing and having fun with fans during the concert.