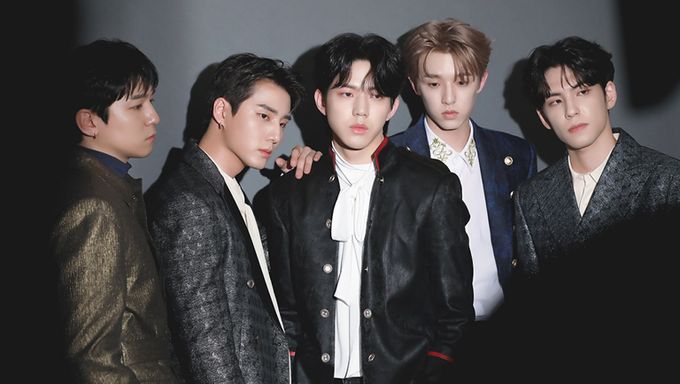 Are you planning anything special this Valentine's Day? Some of you might be busy preparing to express your love for the other half while others might also be thinking about how to spend it alone.
Single or not, Kpopmap had chosen 9 K-Pop songs that we believe are suitable especially for this love season.
Let's check it out below!
1. SHINee 'Replay'
Honestly speaking, it has been 13 years since this song was released but even up till now, it is still a song that is widely loved by K-Pop fans all over the world.
If you do not already know, 'Replay' is a track that talks about the love a younger male has for an older female. The selfless and devoted love he has for her is something that can only cause the 'noona' fans to fall for SHINee even more.
SHINee will also be making their long awaited comeback on Feb. 22 with their 7th album "Don't Call Me".
2. OH MY GIRL 'Nonstop'
Do you know about the feeling of having a crush on someone? If you do, you are probably going to find the lyrics for 'Nonstop' really relatable.
The fuzzy feeling in your heart when you imagine romantic things you wish to do with your crush or just wondering how he/she thinks about you are just some of the examples mentioned in 'Nonstop'!
Perhaps on this upcoming Valentine's Day you could also pluck up your courage and confess to your crush?
3. TWICE 'What is Love?'
It is no surprise that many wonder what is the feeling of being loved as these days through dramas and movies, love is being portrayed as something really sweet, happy or amazing especially when spent with another person.
For those who have yet to experience what love is, this song by TWICE is going to be perfect for you.
This song talks about a person being curious on what love feels like and also believe how love is going to happen on him/her.
4. BLACKPINK 'Lovesick Girls'
For those who have recently been through a heartbreak, we would first and foremost like to give you a big hug. It is never easy walking out of a past relationship and to be able to start a new relationship also requires courage.
Through 'Lovesick Girls', BLACKPINK talks about how one would still seek for love despite knowing that there is a chance that you might have to walk through the pain and heartbreak over and over again.
5. BTOB 'Missing You'
'Missing You' by BTOB is actually a song that had touched the hearts of many. Through their lyrics, they mentioned how time has passed quickly especially when they are missing a special one.
A day or even just a year could just go by so quickly that they want to bring back the person back to their side.
If you are missing someone really badly, this song might be relatable to you.
6. DAY6 'Sweet Chaos'
Did you ever have the experience of someone who just came into your life out of the blue and everything became 'chaotic'?
Through 'Sweet Chaos', DAY6 depicts how a person's life became chaotic after letting a special person entered their life. Their patterns, habits, dreams and so on started to change ever since.
While it might be confusing with the sudden changes, he/she still enjoys the presence of the special person, hence the title of the song 'Sweet Chaos'.
This song is perfect especially for those who have just let someone enter their life recently.
7. MAMAMOO 'Egoistic'
You don't need anyone to make you feel special or loved and it is always better to let go of a toxic relationship as early as possible.
With 'Egoistic', the ladies of MAMAMOO talks about how their other half had been selfish, only thinking about himself/herself. In that case, they decided to leave the relationship and empower one another with their girl power.
If you are stuck or contemplating about leaving a relationship for sometime, this might be the song for you.
8. SEVENTEEN 'Pretty U'
When you are in love, anything your other half does will look pretty or handsome in your eyes!
Through 'Pretty U', SEVENTEEN shares about how a person falls in love and could only see his/her other half. They are not distracted by anything or anyone and decided that the person is going to be their special someone.
9. 2NE1 'DO YOU LOVE ME'
The meaning of this song is pretty much self-explanatory especially with the repetitive lyrics, "Do you love me like the way I do?".
When things are complicated between another person, sometimes you could not help but want to just ask directly if he/she has any feelings for you. With the song by 2NE1, it talked about the frustrated feelings of liking someone without knowing if the other person has mutual feelings.
If you are going through something similar, this song is definitely speaking to you!