9 Male Idols With Extremely Clean Bare Armpits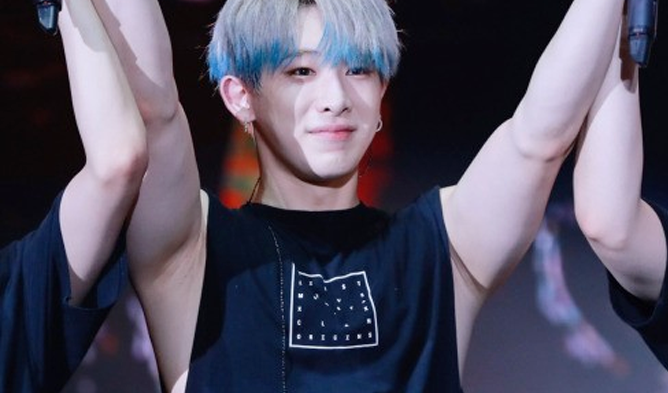 Hairy armpits are usually an unpleasant sight to look at. It looks unhygienic and messy. 
But we are all humans and can't help it when our natural genetic makeup does its job. Even K-Pop idols have to take care of themselves and even more so than others when it comes to public appearances. Armpit hair is actually more of an issue for males in a sense because hair tends to grow longer and thicker than females on the body. These nine male idols will surprise you with their unbelievably clean armpits.
Kim, YongGuk
He appears to be on the set of a photoshoot of some kind. One glimpse of him is enough to make your heart beat a million times faster in an instant. We're sure that you've already noticed, but you can see that his smooth sculpture like body also doesn't have any hair in the armpit area.
RenJun
We can't see everything but enough to conclude that RenJun is also one of those pretty boys with milky smooth bodies without much hair. 
Hwang, MinHyun
While he's having fun goofing around with his group members, all we can see is how clean MinHyun's armpits look as he lifts his arms up.
Ten
Gorgeous big eyes, tall stature, perfectly shaped face, and on top of that no hair on his armpits. Sounds like Ten clicks all the boxes for the perfect appearance as a perfect boyfriend.
DoYoung
His outfit is just way too sexy. Just one glimpse at this photo of him makes you wish that he would take you on a dream date at a club to dance the night away with you.
Kang, Daniel
Lord have mercy. We really have no idea where to feast our eyes on for this photo. Those eyes, those abs, or his smooth yet youthfully muscular shoulders above his clean armpits.
WonHo
WonHo is like vanilla. White, sweet and smooth. His pale complexion is just irresistible beyond belief.
Jeno
For someone who looks as handsome and manly as Jeno, it's actually quite surprising that he has absolutely no hair in his armpit area.
JiMin
Imagine those muscular arms just lifting up to reveal a clean-shaven armpit. Sounds a bit perverted but there is no denying JiMin has a tempting body.
Must Read : Leggy Idols That Tower Over Us With Their Height