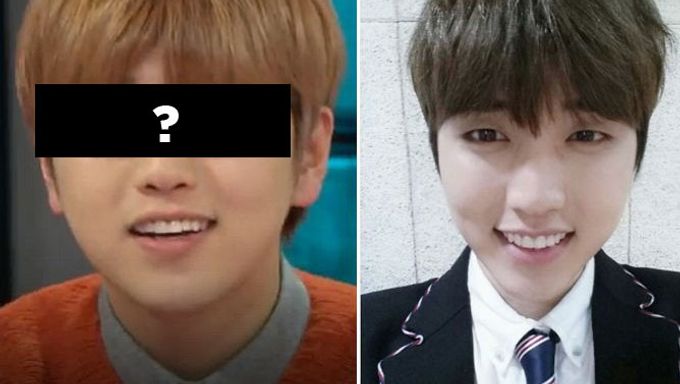 Which male K-Pop idols became handsome after ditching their glasses?
In Korea, when someone who was (to put it nicely) not-so-visually-appealing grow up to be mega-handsome or beautiful, we say that they turned into a dragon. This idiom comes from an old Korean folk tale about unfortunate people becoming powerful dragons. Well in modern today, we don't turn into dragons, but we still see miraculous changes just by tweeking a few aspects of our looks.
Must Read : Male K-Pop Idols with Adorable 'Cave Mouth Smiles'
We all know at least one movie where the main character in glasses turns out to be a total babe when he or she takes them off. Well, just like the movie characters, our favorite K-Pop idols have had not-so-handsome pasts that involve those rimmed glasses. Maybe they were hiding their awesomeness behind them, like Clark Kent, but either way, we have to thank them for taking them off!
If you wear glasses now, the following idols may want to make you ditch the four-eyes look. Here are 9 K-Pop male idols who turned into dragons after taking off their glasses.
1. DooJoon - BEAST
2. SanDeul - B1A4
3. JaeHyo - BLOCK B
4. XiuMin - EXO
5. HoYa - Infinite
6. YooChun - JYJ
7. ChanYeol - EXO
8. Park Kyung - BLOCK B
9. TaecYeon - 2PM
Must Read : 18 K-Pop Male Idols Rocking Harry Potter Glasses