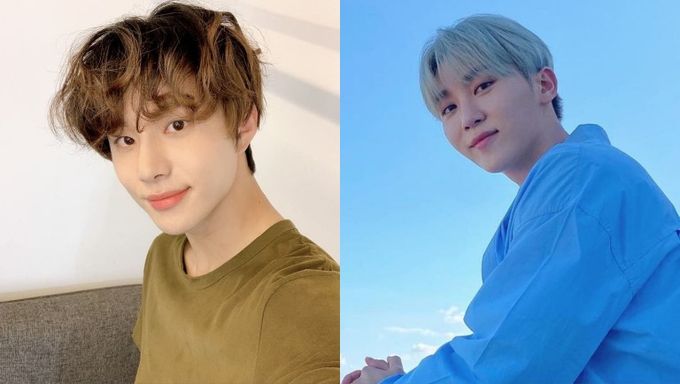 It is always adorable to see friendships in the K-Pop industry. Being in the same career, it is only obvious that idols understand each other, their time constraints, schedules and so on and so forth. As such, idol friendships are some of the mostly strongly forged ones out there.
One such friendship was seen blooming between SEVENTEEN's SeungKwan and NCT's JungWoo. The two idols, who are both born in 1998, were seen at a restaurant together which belonged to a netizen's uncle. The netizen uploaded photos of their autographs on Twitter, which were later shared on online forums like pann.nate.
Fans pointed out that other NCT and SEVENTEEN members are also friends such as Johnny and Joshua. We would love to see more interactions between these idols together.