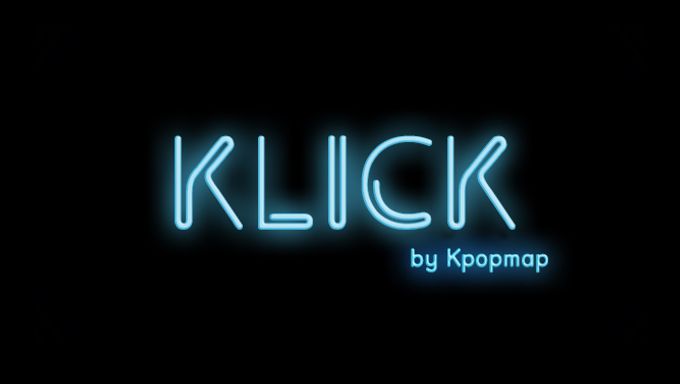 Kpopmap has recently launched a new community just for K-Pop lovers all around the world called "KLICK"!
As you may know, the growing amount of global K-pop lovers is greater than ever and along with that, the interest in international K-Pop trainees is increasing as well, giving them more opportunities and open channels for them to be part of the K-Pop industry.
With that, KLICK aims to build a special community for those K-Pop lovers where talents like you can share your video with other singers, promote each other and discuss music and K-Pop in general with friends all over the world.
Not only can this be a great opportunity for you to promote your videos and your channel with heavy support from our followers but you may also have a chance to work with K-Pop entertainment companies in the future as we are also closely discussing this project with them.
If you want to know what it's about, you can check out our post that explains it.
Now, for those who checked out our new KLICK Facebook page, can't stop the urge to record a video and submit to KLICK and share it to the world, here are the instructions on how you can be featured on our community page!!
1. To be featured, the cover video needs to be recorded live or in one take.
2. A logo "KLICK", will be watermarked in one corner of the video.
3. This is a new/exclusive video that the creator has not disclosed on their own channel.
4. You can, of course, upload the video to your own channel after 2-4 weeks of the video being featured on "KLICK".
5. In the post, the URL to your YouTube, Social(Instagram, Twitter, Facebook, etc.) will be shown and you can also plug your upcoming event, promotion and so forth.
6. Before you sing/play, please shout (or just plainly say) the word "KLICK"!
7. The file you submit is required to be under 1GB
Please note that the videos you provide to us do not have to be in a format that you would normally record in. It can be a short clip of you singing a part of the song or a chorus, just with your mobile devices or it can be a full cover song! it all depends on how you want to use this platform to share your talents!
If you want to participate "KLICK", please record your K-pop cover video as instructed and fill out our google forms below to submit your video!
Application Form : https://www.kpopmap.com/klick-apply/
Read More : "KLICK" – A Brand New Community To Share Your Musical Talents With K-Pop Lovers