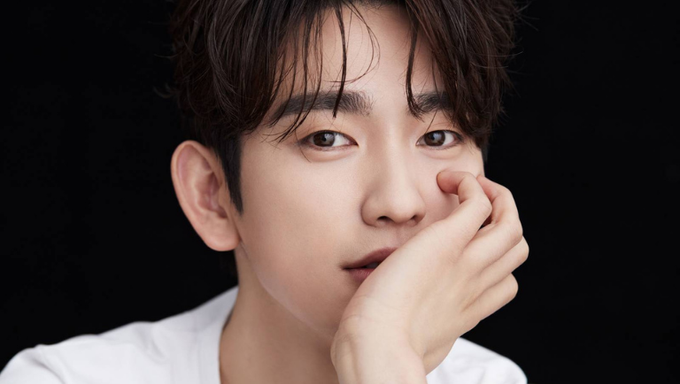 The GOT7 members have seen huge success in their solo careers following their departure from JYP Entertainment earlier this year. They have been able to focus on their preferred talents, too.
GOT7's JinYoung, especially, has been focusing on his acting career. He signed with BH Entertainment and had been filming for his new acting project, the tvN K-Drama "The Devil Judge," starring Ji Sung and Kim MinJung, which aired its first episode on Jul.3. JinYoung plays Kim GaOn who is an associate trial judge. Netizens and iGOT7 have been anticipating his role as it seems like he will show a new side of himself as the drama progresses.
JinYoung's interest in acting and his ability have grown significantly since his first role. This article will take a look at the evolution of his acting career over the years.
Acting debut
JinYoung's acting debut was actually before his debut as an idol. He made his acting debut in 2011 after 6 months of acting classes. His acting debut was his role as Jung UiBong (a student) in "Dream High 2," starring T-ARA's JiYeon, Kang SoRa, and then-labelmate GOT7's Jay B. He later debuted into the K-Pop duo JJ Project with GOT7's Jay B in May of 2012 and then later became part of K-Pop boy group GOT7, in 2014. Throughout his activities as an idol in GOT7, JinYoung has had an inclination towards acting. He has taken on several supporting roles in K-Dramas over this period.
He has appeared in a number of smaller roles including a support role in the classic K-Drama "The Legend of the Blue Sea," in 2016. He plays the teenage representation of the top star Lee MinHo's character. This role of his is famous for the underwater kiss scene that JinYoung had to film.
His first major leading role
"He is Psychometric," was JinYoung's first leading role in a television K-Drama after having starred in a web series. "He is Psychometric," is the drama that started getting him attention as an acting idol in 2019. It was quite a challenging role, as his character, Lee Ahn, is psychometric (can read a person's memories through direct contact with their skin).
JinYoung mentioned that he felt a lot of pressure playing his role as Lee Ahn because it was his first lead role. He said that he was moved by the director and writer thanking him for doing a good job at the end of the drama. He struggled with the development of his character and felt regret at not being able to express his character the way he had wanted to. At the time, he got a lot of help from his then-labelmate 2PM's JunHo.
He also expressed some disappointment at the drama scoring low ratings but was happy to be considered as an actor on top of his singing persona. It is not uncommon for acting idols to struggle to be taken seriously. Thankfully, this was JinYoung's starting point.
The start of a blooming career
At his "Hear, Here," fan meeting in 2020, JinYoung described his role in "When My Love Blooms," as a turning point in his career. He said that as the show was coming to an end, he realized how big a deal it was to him and how he thinks he would've suffered a loss if he hadn't acted in this drama.
"When My Love Blooms," stars Yoo JiTae and Lee BoYoung and tells the story of two people who were each other's first love in university. They separated but then cross paths again twenty years later. JinYoung plays the younger representation of Yoo JiTae's character (Han JaeHyun) when he was in university.
JinYoung said that he thinks it was a significant drama in his life for many reasons. His character faced a lot of unique situations and the drama itself was based in the 1990s which forced him to act a certain but unfamiliar way. He was born in 1994 so he had no frame of reference to that time, but still pulled the role off naturally.
Focus shift to acting
Since signing with BH Entertainment, JinYoung has taken on acting as his main activity. He is still a member of GOT7 but has shifted his main focus from music to the script. With the confidence that he got from "When My Love Blooms," he has taken on his role as Kim GaOn in "The Devil Judge."
JinYoung mentioned that he loved the opportunity to work with such talented actors so much that the 6 months of filming felt too quick. When asked which of his character's charms he wanted to show off the most, JinYoung answered that he wanted to show Kim GaOn's dynamic side as he developed. He mentioned learning many lessons from the director and the senior actors and being grateful for the opportunity.
He has also been cast to play Yoo Babi in season 2 of the highly-anticipated webtoon-turned-drama "Yumi's Cells," starring opposite Kim GoEun. It is clear that his roles are only getting bigger, judging by the caliber of actors he is working with.
JinYoung has grown significantly over the course of his acting career which can be seen in his role progression. The most admirable trait about him is how he enters every project with the desire to learn from the people on set and become a better actor. In our eyes, he's doing an excellent job and we can't wait to see which big role he lands next!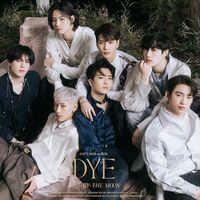 Became a fan of GOT7
You can now view more their stories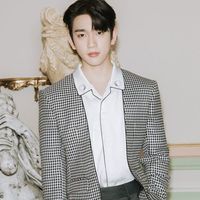 Became a fan of JinYoung
You can now view more their stories