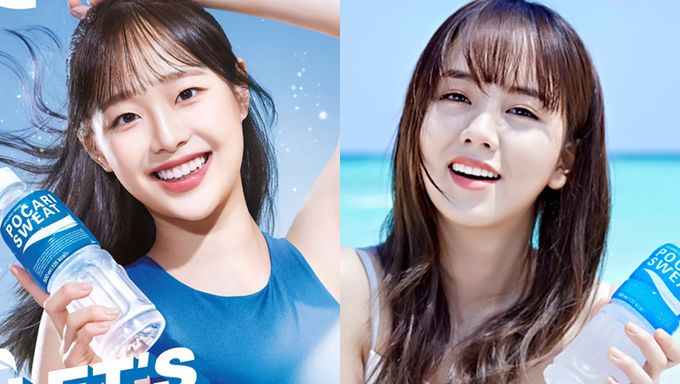 On March 30, it was announced that LOONA's Chuu was chosen as the model for sports drink 'POCARI SWEAT'!
Chuu is the 31st 'POCARI SWEAT' girl and fans are loving the fact that she was chosen to represent this renown brand.
It is expected that she will continue to promote the brand with various content coming up in the near future.
With that being said, Kpopmap thought it would be interesting to take a look at the past models for 'POCARI SWEAT'.
Prior to Chuu, actress Lee EunJae was the model in 2020.
You would also recall her as the female lead for web dramas "Best Mistake" and "Best Mistake 2".
She has a refreshing and soothing look, drawing the attention from many.
From 2017 to 2019, TWICEhad represented the brand, showing off their sporty sides!
It is one of the CFs well loved by fans as they get to see how bright and energetic they are.
Heading back a few years more, actress Kim SoHyun was the model from 2015 to 2016.
As she was a teenager back then, many felt that she suited the brand image really well. Along with her wavy hair and white dress, Kim SoHyun gained attention with her youthful and lovable sides.
Aside from these celebrities, 'POCARI SWEAT' had also selected many famous actresses to represent their brand in the past. They include Son YeJin, Han JiMin, Moon ChaeWon, Park ShinHye and more.
Are you a fan of 'POCARI SWEAT'?