A Look Through Kang HyeWon's Past: Produce 48 "Innocent Rapper"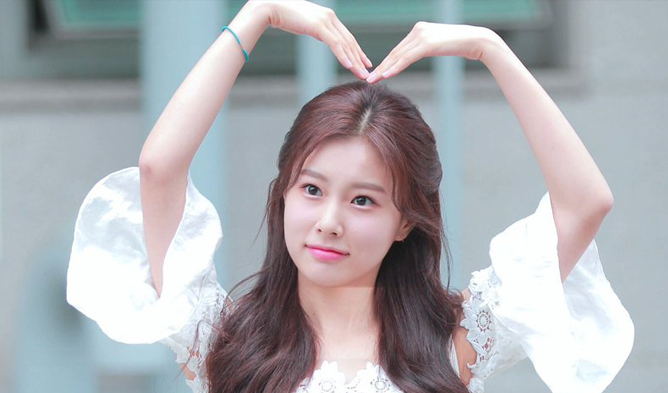 The result for Mnet "Produce 48" aired on August 4th came to a shock for many as not only Pledis Entertainment's Lee GaEun was dethroned from the first place she has been taking over for the past weeks but also 8D Creative's Kang HyeWon who had rose to the 3rd position.
Some viewers may recognized her as the 'innocent rapper' as she has previously commented that she is confident in her pure and innocent visuals.
After making her name known to the viewers for pulling off the rapper position in BLACKPINK's 'Boom Bayah', many are beginning to see a new side of her.
As such, netizens began to find out more about her past.
It was believed that Kang HyeWon was attending vocal classes back in her hometown, Yangsan, and transferred to Hanlim Multi Arts High School after being accepted as a trainee under Music K Entertainment in 2015.
They found pictures when she was attending a camp in her vocal school.
Apart from these pictures, they were unable to find more pictures of her when she was a trainee under Music K Entertainment. Some time later, her picture appeared as one of the potential candidates for the debuting group of DayDay in 2017.
However in April 2017, all the debuting members of DayDay was revealed but Kang HyeWon was not one of them. It was believed that she did not make it into the final debuting group.
Currently, it was noted that she is under 8D Creative that is managed by a manager who used to be under Woollim Entertainment. Artists under 8D Creative includes model Lee SoRa and actor Kam WooSung.
Some netizens commented that with 3 years of shifting agencies it seemed like Kang HyeWon was unable to receive proper training for a long period of time. Some believe that Kang HyeWon has the potential and can also play the piano which showed that she is also musically inclined. Hopefully through more training, Kang HyeWon will be able to release her full potential.
Are you rooting for her?
Read More : Netizens List Reasons Why Produce 48 Yabuki Nako Is Hated On