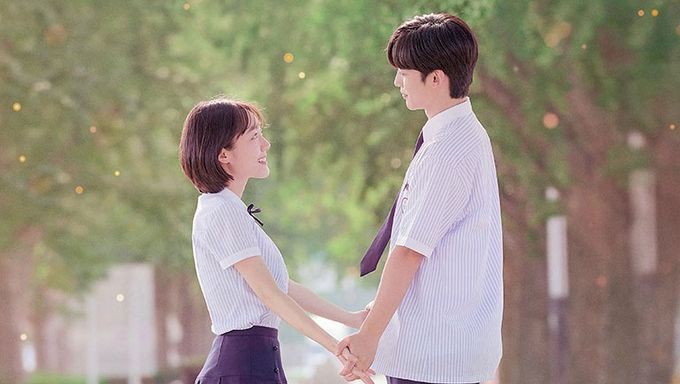 The Chinese school romance drama "A Love So Beautiful" will have a Korean remake.
Fans of WEi's Kim YoHan will be happy with this news. Many have been looking forward to the drama "School 2020" for which he was first cast earlier this year but due to female lead controversy, the drama was canceled. Fans have been disappointed as they have been looking at the idol's acting debut.
Kim YoHan is now confirmed for his acting debut with "A Love So Beautiful". Since his first appearance in "Produce X 101", he has earned the love of many fans.
So JooYeon (also written So JuYeon) ("Dr. Romantic 2") and Yeo HoeHyun (also written Yeo HoiHyeon) ("While You Were Sleeping", "Leverage") are also lead actors of this web drama.
The drama will air every Monday, Thursday, and Saturday at 5 pm KST on KakaoTV and the same day at 7 pm KST on Netflix.
Here is more information.
A Love So Beautiful (2020)
Information
Title: A Love So Beautiful / Areumdawossdeon uriege / 아름다웠던 우리에게
Director: Seo MinJung
Writer: Jung YooYeon, Choi YooJung
Network: KakaoTV x Netflix
Runtime: From Dec. 28
# of Episodes: 24 episodes of 20 minutes
Genre: School, Romance
Language: Korean
Summary
It is the first love romance story of the cheerful high school girl Sin SolYi and her childhood friend Cha Heon who is living next door and for who she has a one-sided love.
Cast
WEi's Kim YoHan as Cha Heon
A 17-year-old high school student. He is the face genius of Cheonji High School and is also smart. He is cold-heart and is not good at expressing his feelings but he has a warm heart. Shin SolYi has a one-sided love for him.
So JooYeon as Shin SolYi
She is a cheerful, clumsy, and optimistic high school student who has a one-sided love for Cha Heon. She confessed her feelings to Cha Heon a lot of times and has been straight-forward in her feelings.
Yeo HoeHyun as Woo DaeSung
He is a high school student very talented in swimming. Since he was young, he participated in various competitions. He transferred to Cheonji High School and fell for Shin SolYi. He has been looking at Shin SolYi's straightforward love for Cha Heon. He stays by her side quietly and does not show his feelings for her.
Jo HyeJoo as Kang HaYoung
She is the best friend of SolYi. Her dream is to study at NASA because she is interested in stars. JinHwan confessed to her every day like a joke but she suddenly started to like JinHwan as a man.
Jeong JinHwan as Jeong JinHwan
He is a friend of SolYi. He is active and cheerful. He was born with a weak heart.
Interesting Facts
Here is the teaser.
Here are the official posters.