According to South Korean news agency Dispatch, a minor spent nearly $20,000 at club Burning Sun in the past.
Apart from the enormous sum of money being spent on alcohol and partying, other things that are becoming an issue regarding this matter is how the police in the Gangnam district and the staff members of the club handled the situation once it began generating concern from netizens.
It all began when the mother of the child demanded to be let inside the club so that she could take her son home. However, the guards at the entrance denied her the request, prompting her to call the police. According to the statement from the minor, he claims that the owner of Burning Sun and other staff members coerced him into saying that the staff thoroughly checked his ID before letting him in. In addition, the staff members threatened him that legal responsibility would be on him should the club be shut down for letting minors in. They also told him to lie and say he used a fake ID to get inside the club.
When Dispatch interviewed the minor, it was also revealed that there were no signs of any policemen, despite a call having been made from his mother.
Much later when the police actually did arrive, a high ranking manager of the club was seen stepping outside of the club and sending them back after a brief exchange of words.
It was also reported that the minor met up with the manager face to face at a cafe. The manager presented the minor with a piece of paper that basically said that a thorough ID check was conducted, and that the minor deceived the club with a fake ID. The minor was told to sign it, or possibly face a legal compensation of $4 million should the club be shut down. The minor also claimed that the manager said to him that the CCTV footages of him entering the club were already deleted and that as long as he played his part and told the right story, there would be no problems.
During the interview, the minor also revealed that he went back to the club back in June 2018, and that he was able to get in without any sort of ID check once again because of his status as VIP.
Read More : Past Vid Of Produce X 101 Trainee Slapping Girl's Butt Causes Major Controversy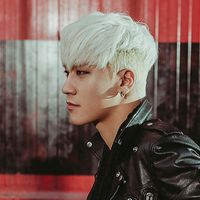 Became a fan of SeungRi
You can now view more their stories