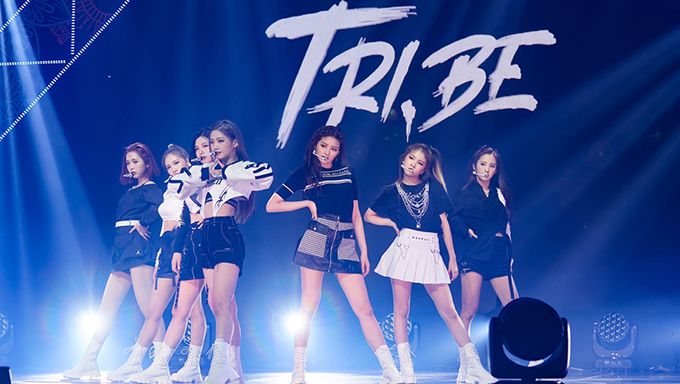 TR Entertainment's 7-member girl group, TRI.BE(SongSun, Kelly, JinHa, HyunBin, Jia, SoEun, Mire) who had been long anticipated by the global fans have made their official debut on Feb. 17, 2021 with the 1st single, 'TRI.BE Da Loca' and the title track, 'DOOM DOOM TA' and held an online media showcase.
The producer of this newly debuted "Girl-Swag" group is none other than "Shinsadong Tiger" who is well known for being the father of a legendary group, EXID and the album was coproduced with one of the member of the group, LE.
When asked about their thoughts on debuting, SongSun the leader of the group, who is also a cousin of SNSD Yuri answered,
"We all have waited so long for this moment and to be able to debut is a dream come true! I am so happy!"
Their 1st single, "TRI.BE Da Loca" is a compound word of 'TRI.BE' and the Spanish phrase for "passionate life", 'La Vida Loca,' which can be interpreted as "Passionate TRI.BE."
Consisting of two tracks, their title song, 'DOOM DOOM TA' is a future-house track, filled with strong moombahton beats and each member's distinctive vocals that you cannot resist to dance.
Along with its strong sound, TRI.BE's performance is extremely powerful and well synchronized, showing why some are referring them as "EXID 2.0" and why the K-pop industry had anticipated for the group's debut.
Another track which was included in the single is, 'Loca.' This track is a introduction of the group that consists of unique Latin feel percussions, strong brass instrumentations with trap beats and also has similar sound to their title track.
Moreover, their music video for 'DOOM DOOM TA' was directed by the same person who have directed several outstanding MVs such as IZ*ONE(Violeta), WonHo(Open Mind), MOMOLAND(Thumbs Up) and more.
When asked what their goal is for this year, JinHa answered, "We hope that we can win on one of the music shows this year!" and "If we win, we will do a disguise and do a part-change performance!" SongSun added.
Check out TRI.BE's 1st single title track, 'DOOM DOOM TA' and tell us your thoughts!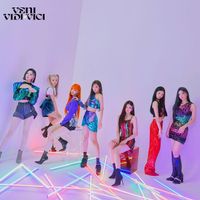 Became a fan of TRI.BE
You can now view more their stories