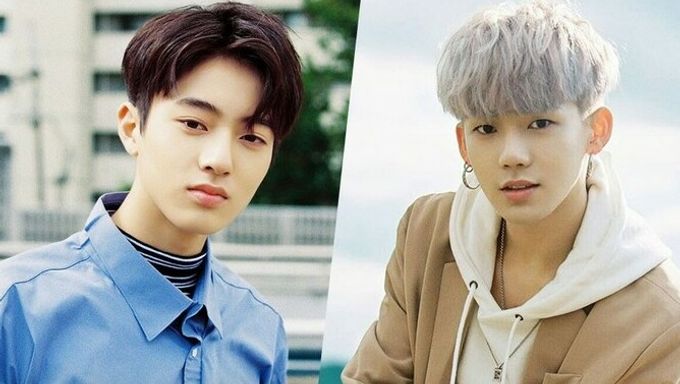 There may be a possibility of current Treasure 13 debut lineup members Haruto and HyunSuk being removed, as a formal petition drawn up by fans and netizens recently surfaced.
Haruto is currently being criticized by fans for two main reasons.
The first is the incident where he showed his middle finger to Treasure 13 members for being focused on watching the MV for BLACKPINK's comeback single 'Kill This Love' instead of focusing on him when it was his birthday.
The second is for the current rumors that he was keeping in contact with attractive sasaengs while even video chatting with some of them, showing various gifts he received from fans.
Fans are mad because they are saying that for him being an idol is just having fame and dating pretty girls. No love for music was seen. He gives 0 fucks about what it actually means to be an idol. Okay even if we were to ignore the dating part as something kids do-

— . (@Introlyn) April 8, 2019
HARUTO AND HIS GIRLFRIEND THREAD: how he's contacted other girls while he was dating someone and how he did it. @hazyvoid_ thread keeps messing up so i'm reuploading. He broke the dating ban that's placed upon YG trainees and multiple KFANS and JFANS are leaving. pic.twitter.com/g3DCba2wpH

— . (@Introlyn) April 8, 2019
As for HyunSuk, rumors of him watching a lyric video that glorified threesomes, taking drugs, and prostitutes when he was fourteen years old seems to be one of the reasons why netizens are demanding that he be removed from the debut lineup.
And it's no secret that HyunSuk was not a popular choice for the debut lineup as many netizens believed that his visuals were too plain and that he was too old in comparison to the other members.
The petition even accuses HyunSuk of condoning hatred for women for referencing Gangnam Station Exit 10 during 'MIXNINE'. To give readers a little understanding about why mentioning Gangnam Station Exit 10 was so controversial, it was because a woman was killed in a restroom near exit 10 of the Gangnam subway station, where a riot ensued shortly afterwards, demanding that the government take immediate action to stop the "hatred of women" in South Korea.
Below is the petition.
Do you think Haruto and HyunSuk should be removed from the debut lineup?
Read More : Rumors Say Treasure 13 Haruto Kept In Contact With Sasaengs, Only The Pretty Ones