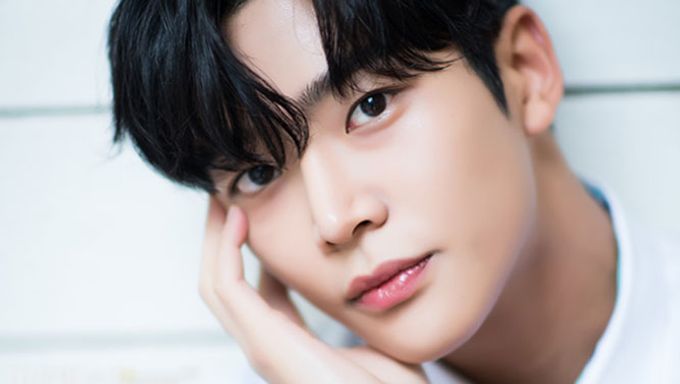 No doubt that the drama "Extraordinary You" is extremely popular in and out of Korea. It is not only one of the most talked about dramas of the moment based on Good Data Corporation but the drama making videos also have high views, one of them reached over 1 million already. On online communities, many are talking about the drama and the actors.
In the middle of this, there is none other than the main actor of the drama, acting as HaRu, SF9's RoWoon. His Instagram followers are increasing significantly day by day. SF9 fan cafe members and social media followers are also increasing. RoWoon's fancams and SF9 MVs views are also increasing. He is the rising idol of the moment!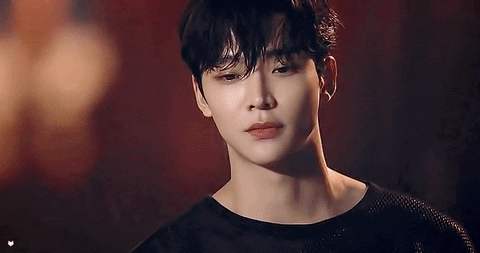 For new fans of RoWoon from the drama, here is a quick introduction of the acting-dol to help you fall in love even more with him. He is not only a good actor, tall, and handsome, but he also has so many other charms. Find them out below.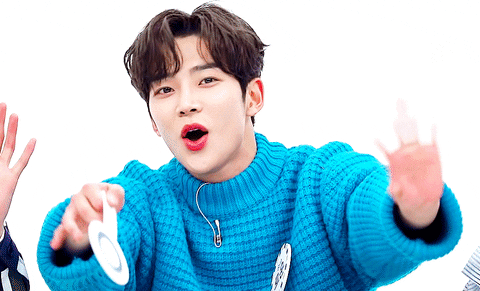 1- Basic Information
RoWoon was born Kim SeokWoo on Aug. 7, 1996. He is a member of SF9 and debuted in 2016. He trained for 6 years and was the 2nd member to enter FNC.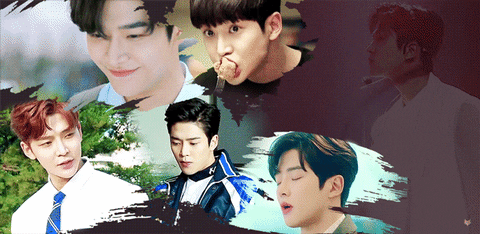 His official height used to be 189cm, he recently revealed that he was 190.5cm (current official height). However, many FANTASY still believes he is 192cm and that is why it is common to see RoWoon's height written as 192cm. His perfect ratio and especially tall height impressed many.
2- Amazing voice
RoWoon has a beautiful voice. Yes, he has! He gives chills to the audience with his singing performances.
You can check this fancam of RoWoon singing live for his solo stage at last year's Seoul concert.
Back in 2018, he even appeared on the famous show "King of Masked Singer" and impressed the audience, check it here tune in at 1:33:01. For more, you can check his solo stage at SF9 LIVE FANTASY #2 [UNIXERSE] Seoul Concert last August here, on "Happy Together" here and on V-Live with InSeong here.
3- Skilled dancer
The boy is good at singing AND at dancing. SF9 is one of the best performing K-Pop groups with complex choreographies. RoWoon's dancing skills are also amazing.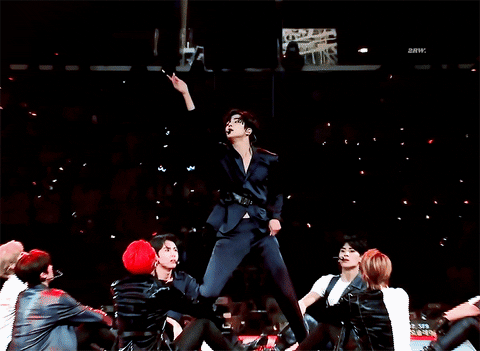 It is time for you to check out one of his fancams below.
For more, you can check 'RPM' RoWoon fancam, 'Now or Never' RoWoon Fancam, 'O Sole Mio' RoWoon Fancam and much more.
4- Filmography/numerous TV shows
The acting-dol has been acting in dramas previously. RoWoon first acted as one of the lead actors in a small web drama "Click Your Heart" produced by FNC when SF9 debuted with SF9 and AOA members. After that, he kept on improving his acting skills and got supporting roles in "School 2017" (2017), "About Time" (2018), and "Where Stars Land" (2018).
RoWoon also appeared in numerous TV shows as a guest in "Battle Trip", "Law of the Jungle", "Amazing Saturday", more and as a fixed member in "Lipstick Prince" and "Blind Date Cafe".
5- Adorable & hardworking personality
RoWoon is hardworking and meticulous. One of the most recent examples of this is how he studied his script, asked questions to the director of the drama, and closely monitored his acting.
What about his personality? He is cheerful, adorable, and talkative.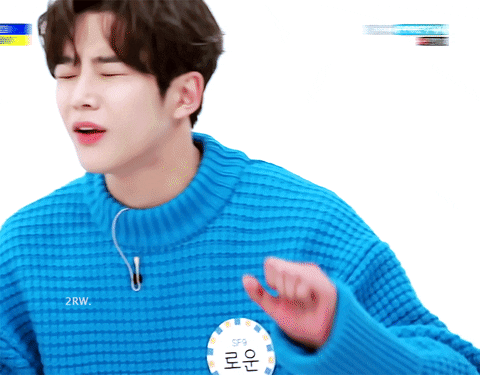 His personality is far from HaRu who is overly quiet.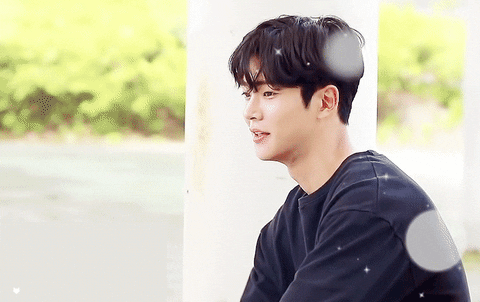 He is also polite and considerate. RoWoon is famous for his manner legs and was seen being attentive to fellow actors numerous times. A true gentleman.
➖
181001 여우각시별 제작발표회
로운 에피소드,, 매너쟁이🐭

@SF9official #로운 #ROWOON #김석우 #SF9 #에스에프나인 #고은섭 pic.twitter.com/DJHzHqjP4m

— KILIG (@kilig0807) October 1, 2018
Also, you need to know that RoWoon is famous for talking a lot during fan signs. He thinks that fans would get nervous and don't know what to say so he just does the whole conversation.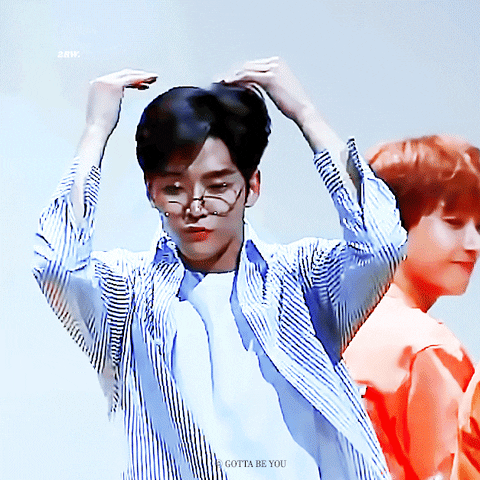 Close to fans, he often visits and is active on SF9 official fan cafe.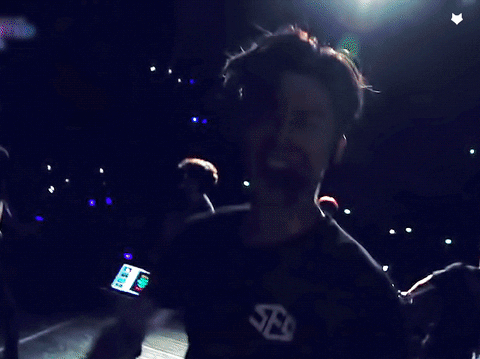 6- Trivia Information
RoWoon also does model activities. He was on the runway of Seoul Fashion Week last year.
The boy likes cats (he has a cat named Choco), taking photos and is afraid of bugs.
초코 애기때 사진 공개! 어머니 아버지께서 다른 이쁜 사진들 많은데 왜 안이쁘게 나온 사진 올렸냐고 보내주신 사진 입니다 ㅎㅎ 우리 초코 귀엽고 소중하죠? ㅎㅎ#SF9 #ROWOON pic.twitter.com/qTbuBoPSKC

— SF9official (@SF9official) July 27, 2019
He likes sports and is good at it.
RoWoon likes to clean and organize. He is also a perfect cook.
He also loves physical touch. With the members, he is often having a hand over their shoulders or making physical contact with them.
Finally, RoChan [RoWoon and Chani] is popular in the fandom (check about it here).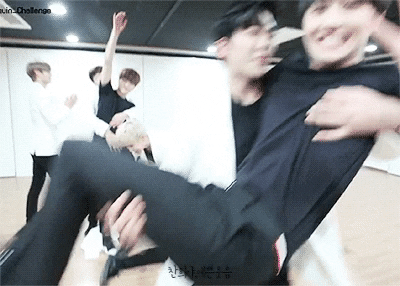 7- How to know more about him?
Are you looking for more about RoWoon?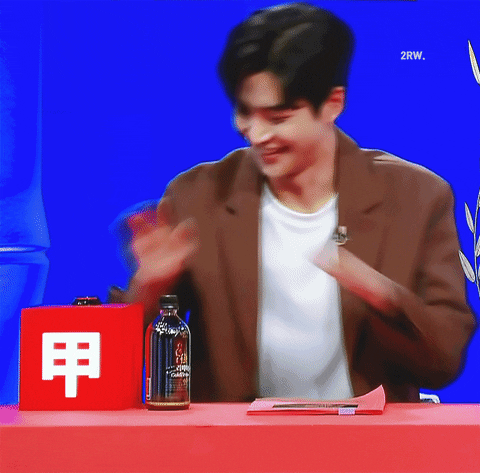 - Follow him on his Instagram @ewsbdi and SF9 social media (Twitter & Instagram).
- Watch his V-Live videos such as here, here and here.
- Check his TMI interview with GQ here or "The Real Name Show" here.
- Watch his previous shows such as "Lipstick Prince" and "Battle Trip".
- Read some of our previous articles: SF9's RoWoon Makes You Want To Travel With Him In Nepal, 5 Reasons Why SF9's RoWoon Gives Serious Second Male Lead Syndrome In "Where Stars Land", and more.
To conclude, here is one of RoWoon's words for GQ magazine this August when asked what is the thing he hopes does not change as he grew older: "The habit of laughing easily and the desire to be a good person. In my looks, I like my smiling face the most. And I want to be remembered as a good person by everyone".
Read More : 5 SF9 Choreography That Will Turn You Into A Fan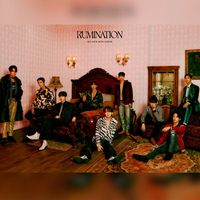 Became a fan of SF9
You can now view more their stories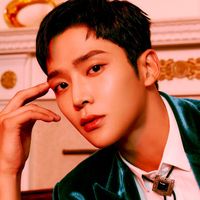 Became a fan of RoWoon
You can now view more their stories