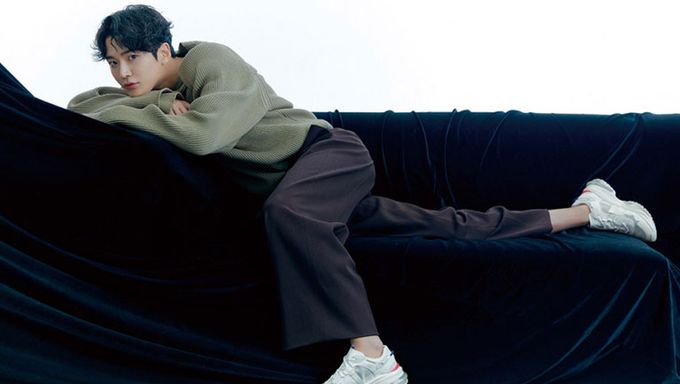 One of the most frequently asked questions is "How tall is SF9's RoWoon?" but you will have probably notice that there is a lot of different answers. Then, why are they not matching? Let's find out the reasons for it.
RoWoon is one of the tallest idols and actors but he is not the tallest idol anymore (based on official height). GreatGuys (debuted in 2017) member UiYeon is 192cm making him the tallest idol.
Let's have look at the "timeline" of RoWoon's height that changed already three times since debut.
When he debuted in 2016, RoWoon official height was 189cm according to FNC Entertainment. On the official website, it is still 189cm as of now (August 2020).
But in March 2019, he revealed the truth about his height on "Idol Room" for the first time. "I usually say that I'm 189 cm but I am actually 190.5 cm. They are many people saying 192cm but I am 190.5cm". His known height then changed to 190.5cm.
But it changed one more time recently. In July 2020, RoWoon said that his height his now shorter on "Idol Radio" and interview for "Vogue". RoWoon proudly mentioned that he was now 189.7cm. It is his current official height.
Then, why do you often see RoWoon's height as 192cm? It is an unofficial height that RoWoon doesn't agree on.
Fans have been estimating his height and many think that RoWoon is over 190cm. After different comparisons with RoWoon standing next to doors and fridges for the past years, it was concluded that he was 192cm, some go even to 193cm. Fans tend to agree that he is taller than 190cm. Some media also reports his height has 192cm. Other members also have hinted at several times that they also agree with 192cm.
However, note that RoWoon disagrees on this number and has at various times speak out about this number being inaccurate.
RoWoon has also talked about the fact that he often encountered issues with his tall height such as when he is taking the bus. He also never forgets to do manner legs for stylists and others been considerate with the person he works with.
To conclude, RoWoon's height is 189.7cm (if he himself says so!) and looks taller because he has a perfect body ratio.
If you are looking to know more about RoWoon who is not only tall but also has a lot of other talents, check our introduction to the idol here and follow him on his Instagram @krwo_on.
Below are more stunning full shot pictures of RoWoon!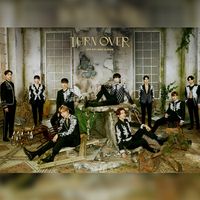 Became a fan of SF9
You can now view more their stories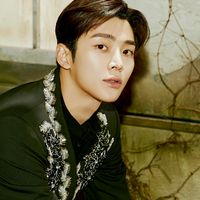 Became a fan of RoWoon
You can now view more their stories