One of the most anticipated debuting groups to look forward to is AB6IX. Consisting of 5 members, these 5 boys had gained many fans thanks to their past activities.
You would recognize 2 of them (Lee DaeHwi and Park WooJin) from Wanna One, another 2 from MXM (Lim YoungMin and Kim DongHyun) and also Jeon Woong who had appeared on Mnet "Stray Kids".
With that being said, they seemed to be gearing up for their debut as their agency, Brand New Music, has been releasing teaser videos for each members. Here is the most recent teaser video featuring Jeon Woong.
It seemed that Brand New Music is teasing fans by not releasing their actual debut date.
However, even with that, fans began to estimate the possibility of their debut date by looking at their upcoming schedules.
AB6IX is set to appear in the upcoming "KCON Japan" on May 17, "Dream Concert 2019" on May 18 and the "Green Concert 2019" on May 25. For them to perform in these concerts, fans believe that they will definitely debut before May 17.
In addition, AB6IX is currently having their debut reality show "BRANDNEWBOYS" that started on Apr. 18. Since most debut reality shows last for about 3-4 weeks, they narrow down AB6IX's debut date to around the 1st or 2nd week of May.
Do you agree with their prediction?
Read More : AB6IX To Have Their Own Debut Reality Program "BRANDNEWBOYS"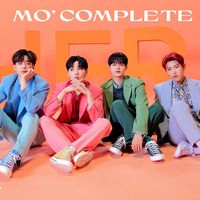 Became a fan of AB6IX
You can now view more their stories