The long awaited debut of boy group, AB6IX, from Brand New Music is finally happened on May 22.
With the name of their debut album "B:COMPLETE" released, the 5 boys (DaeHwi, WooJin, YoungMin, DongHyun and Jeon Woong) are already hyping fans up with teaser images and the release of 'HOLLYWOOD' performance music video.
If you are excited just from looking at the photos, wait till you see the MV for their title track 'BREATHE'. Consisting of 7 different track in this debut album, the boys have participated in one way or another, from producing to also lyrics writing.
'BREATHE' is a track that describe the freedom after being released from a pressured situation. Continuing, it also talks about youth being able to breathe freely while on working on their dreams. This track also touches on the recent social events such as the harmful micro-dust that appeared in Korea for the past few months.
Member DaeHwi also received the limelight after being noted to have participated in the production for their title track, 'BREATHE', IZ*ONE's 'Airplane', Yoon JiSung's 'SLOW', Park JiHoon's 'Young 20' and so on.
Aside from DaeHwi, DongHyun was also noted to have produce 'SHINING STARS' which is an emotional song made especially for their fans.
Needless to say, 'HOLLYWOOD' was already made known to the public since they performed as their evaluation stage during their first appearance in Mnet "Produce 101" Season 2.
According to Brand New Music, they are thankful for fans who have been supporting and waiting for AB6IX's debut for a really long time. They hope that they will continue to do so and be part of the journey with the 5 talented and special boys.
Are you ready to become part of AB6IX's journey?
Read More : Fans Can't Wait For AB6IX's Debut After Seeing Gorgeous Pictures During 2019 "Dream Concert"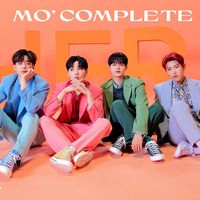 Became a fan of AB6IX
You can now view more their stories