On Mar. 31, AB6IX released teaser pictures for the first time with all 5 members.
However, many would notice that only the faces of the original members of Brand New Boys (Lee DaeHwi, Park WooJin, Lim YoungMin and Kim DongHyun) could be seen. Yet, only the side view of the last and final member could be seen.
With only one picture being released for now, fans began to joke and suggest that the final member might be Kim JaeHwan.
The side view of the final member of AB6IX looks vaguely similar to Kim JaeHwan and fans could not help but wonder if it was ever possible for him to be in the group.
However, soon enough, fans found out that it is not possible for Kim JaeHwan to be part of the group as the lineup for KCON Japan 2019 announced that Kim JaeHwan and AB6IX will be performing on the same day.
#KCON2019JAPAN] M&G Artist Request Event
M&Gアーティストへのリクエスト募集中!
新しく合流した #AB6IX にも沢山のご質問をお願いいたします💌

リクエストの提出はこちら
▶https://t.co/UoGwXTsxPI

▶三次先行受付開始 4/2 10 AM(JST)
▶https://t.co/fdsEahMlsp#LETSKCON #KCONJAPAN #KCON pic.twitter.com/rVajLBof0z

— KCON Japan (@kconjapan) April 1, 2019
Nonetheless, fans are still very curious about the final member and could not wait to find out more about him!
Are you excited for AB6IX's debut too?
Read More : Brand New Boys To Debut As AB6IX With 5 Members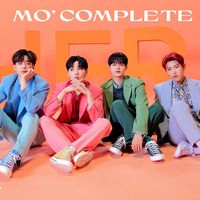 Became a fan of AB6IX
You can now view more their stories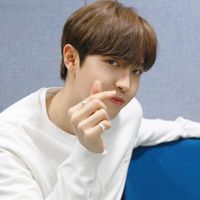 Became a fan of Kim JaeHwan
You can now view more their stories