Achillo, a South Korean rapper who recently just debuted at a young age of thirteen is already experiencing the troubles of a modern-day celebrity. 
Unfortunately, the source of the troubles stemmed from his statement about RM of world-famous K-Pop boy band BTS. Upon hearing the news of RM and Dynamic Duo member Gaeko's upcoming collaboration, the young rapper stated "So...the most god-like rapper and the worst rapper are collaborating. I guess I'm only going to be listening to Gaeko's verse."
And inevitably, ARMY members along with a few netizens were triggered in no time. Below is how Achillo responded to ARMY members.
Translation Below
I understand that as a fan, my comments about RM were probably offensive and I'm sorry about that. But this has nothing to do with me not being able to respect and understand why people being fans of RM. And I actually think it's the other way around. You people are the ones unable to understand why I'm not a fan of RM. If someone said "Why do you like RM? I really don't understand.", that would be the case that I mentioned. I merely expressed my opinion on the difference in the level of rap skills between Gaeko and RM. And then all the groupies and fangirls start spreading this all over the internet. Does that seem right to you? If you have a problem with what I said, just direct message me. You guys really have to do things like this to make yourselves feel better? 
Netizens and ARMY members have said that for someone who just recently debuted, it only brings terrible publicity and have predicted that the young rapper won't get too far in the industry.
Must Read : Achillo Profile: From Young Boy to Rising Star In The Underground Hip Hop Scene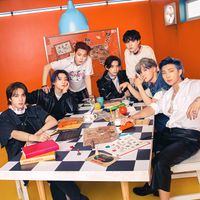 Became a fan of BTS
You can now view more their stories