The South Korean actor's Zucchini Gate incident is proving to be a headache not just for himself but the entire netizen community as well.
The whole thing started when Yoo AhIn responded to a netizen's unpleasant comment while using the term 'zucchini', a metaphoric term that refers to a man's genitals in South Korea. Soon after, he was accused of being derogatory, inappropriate, and condescending towards women. Whether Yoo AhIn is actually a misogynist is actually not even a question to ask at this point since the gender of the netizen that triggered the actor was never disclosed, to begin with.
After apologizing for causing an online commotion, the actor also stated he himself was a feminist. This was when Han SeoHee, a mysterious self-declared feminist girl that appeared from nowhere on the radar who also ran into trouble involving marijuana with Big Bang's T.O.P a few months back, replied to the actor's comments by telling him to stop pretending to be a feminist. She has also said to the actor that his genitals are small and he is a homosexual.
While it seems that Yoo AhIn was just simply careless with the way he responded, opinions about which side is actually misusing feminism continues to differ among South Korean netizens. What do you think? We'd like to hear about your opinion on the matter.
Must Read : Han SeoHee Plans to Open an Online Shop Selling Feminist Goods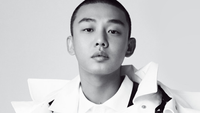 Became a fan of Yoo AhIn
You can now view more their stories