Funny moment were caught from actress Gong SeungYeon's Twitter.
Gong SeungYeon is an actress, also known as JungYeon of TWICE's older sister. Fans couldn't hide their aws for two sisters all being so beautiful. They, like most sister, did look alike but looked different somehow.
Recently, a funny Tweet was found in SeungYeon's Twitter. TWICE, probably JungYeon gave her their new album "SIGNAL" with a short FORMAL letter on. The letter said "Hello we are TWICE! We really enjoy your drama, CIRCLE! We hope your success! Wish you the best~"
Those letters are mostly written to those who are working on the same field but isn't so close to. 
SeungYeon updated this photo with a comment, "Guess we are in such a formal relationship." Following the comment was JungYeon, saying "Haha it's seems so, now that I look at it. But we have your name on THANKS To! Love ya~"
Both reations of SeungYeon and JungYeon were so cute and so realistic!   
Must Read : 5 Consecutive Hits For TWICE As "Signal" Ranks First On 7 Charts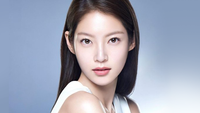 Became a fan of Gong SeungYeon
You can now view more their stories