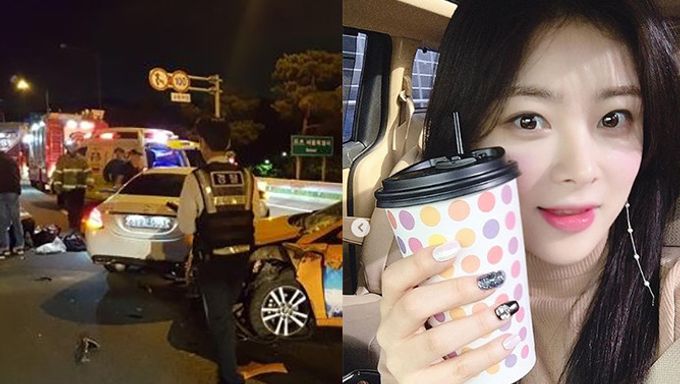 Just recently on May 8th, it was reported that former B.Dolls member Han JiSung, who was active as an actress, was tragically killed in a car accident in a freeway near the Incheon International airport.
Reports stated that she was hit by two speeding cars after parking and getting out of the car she was in because her husband was in need of using a restroom at around 3:50 AM.
Her husband stated that the accident took place while he was using the restroom when giving a statement to the police.
Han JiSung first debuted as a K-Pop idol back in 2010 as a member of B.Dolls under the stage name Seo-I. After the disbandment of the group, she began her career as an actress, appearing in various dramas such as 'Second To Last Love' and 'Happy Sisters'. She also played a role in the upcoming movie 'One Punch'.
Our condolences go out to her family and loved ones. May she rest in peace.
Read More : MustB Survives Car Accident Manager Passes Away