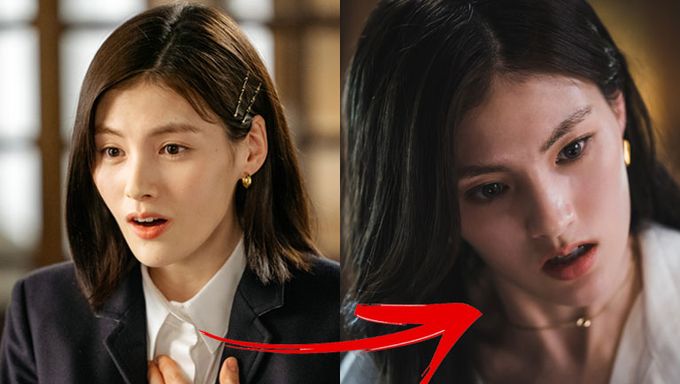 Kim YongJi is a rising actress that catches attention with her funny characters and good acting skills.
You will most probably recognize her for her two roles in "The King: Eternal Monarch" where she acts as the building owner of the tea shop and the employee at the Royal Press Office. Her characters have love lines with Woo DoHwan.
She is back to the small screen in a new fantasy drama "Tale Of The Nine Tailed" starring Lee DongWook, Jo BoAh, and Kim Bum. This time too she has an intriguing character. She is a Gumiho (nine-tailed fox) named Ki YuRi who is a 'friend'- like-accomplice of evil Gumiho Lee Rang (acted by Kim Bum).
Her character is provocative and full of charms. She lives under the identity of a cute and successful career woman however in reality she is torturing and killing people. She is also enjoying people's pain and gladly attends funerals to 'enjoy the show' (people crying).
With this new character, she is stealing viewers' attention one more time. Many are looking forward to knowing more about her character in the next episodes.
Did she also catch your attention in this new drama?