Beautiful goddess Oh YeonSeo confessed she's been a huge fan of EXO.
"My Sassy Girl", the drama which ended a few months ago, showed Oh YeonSeo's lovely attraction fully. In a interview, Oh YeonSeo said she is a big fan of EXO. Actually, Oh YeonSeo was found at EXO's concert and it made netizens surprised. Oh YeonSeo answered "I've been loved them since they performed 'Wolf' and 'Growl'.  I still fall for them and I really wanted to go to their concert without anyone knowing it. But I got pictured too much there. Anyway I was so happy there and surprised by myself knowing all the songs EXO performed." Also, she confessed "I am always cheering them. I want to remain the ordinary fan who supports them as a fan." She disclosed the behind story with SHINee's MinHo, saying "I said I like EXO so much to MinHo, and then he said to me, 'Don't do that, noona." and laughed. 
EXO's fans reacted very happily by meeting another fans of EXO. A beautiful actress also must be a fan of EXO. Who couldn't be?
Must Read : Celebs with Friends and Bestie Hashtags on Instagram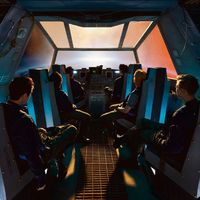 Became a fan of EXO
You can now view more their stories