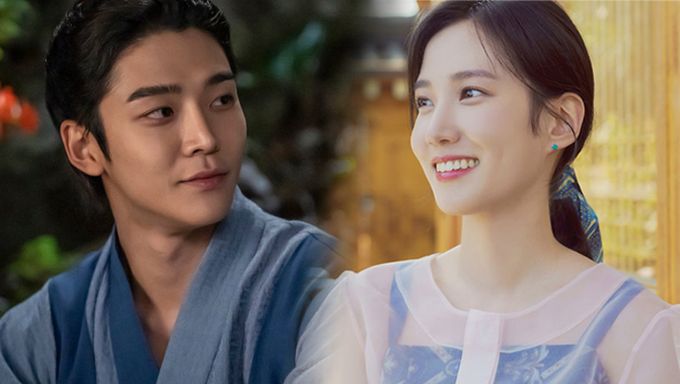 The second half of 2021 is a promising time for fans of K-Dramas worldwide. With a number of amazing dramas lined up for release, including an especial abundance of romance dramas, we can already tell that 2021 is going to end with a bang! You can check our comprehensive list of upcoming romance K-Dramas here and here. 
One of the most highly anticipated K-Dramas among those that have been slated for the second half of 2021 is, without a doubt, "Yeonmo", also known as "Affection". Starring Park EunBin and SF9's RoWoon in the leading roles, it is the secret court romance drama of a woman who was abandoned because she was born as a girl. When her twin brother died, she was asked to pretend to be him: the crown prince. It tells the story of a hidden king who is not left in any part of history. "Yeonmo" will tell the exciting romance of the king who is a woman and the handsome men surrounding her in the romantic and fierce palace.
In a recent photoshoot, Park EunBin dressed up in regal traditional clothing and showed off her dazzling smile. There was a radiant glow on her face that is hard to miss. Fans can't help but swoon over the photos, imagining the actress in her upcoming role in the historical drama "Yeonmo". With her character, Lee Hwi, being essentially a woman in a man's disguise, viewers might not see her in such elegant traditional women's clothing for the majority of the drama. However, as the story develops, we can definitely look forward to a transformation!
Are you excited for "Affection"? Share your thoughts with Kpopmap in the comments section down below!