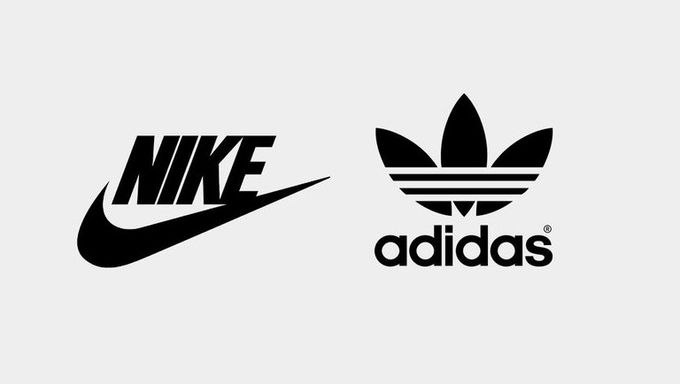 Nike and Adidas are two sportswear fashion giants that have long been household names globally, and have been quite active in pursuing K-Pop celebrities to represent their brand.
Perhaps one of the biggest rivalry that exists in the world of sportswear and fashion, both brands have had impressive seasons in recent times in terms of various different releases including both footwear and apparel.
And both brands have managed to get a hold of some of the most popular K-Pop celebrities to represent them in their respective nation as well.
Adidas, has had two notable K-Pop celebrities in their crew. First up is YG Entertainment's BLACKPINK, who are literally killing it in 2020, having released 'How You Like That', and pretty soon, 'Ice Cream' with Selena Gomez. 
And of course, there's also Jackson Wang (GOT7), who also was the face of Adidas as well.
And then there was also Hwasa (MAMAMOO).
Adidas really seems to have quite the strong lineup for their K-Pop idol gang. Every one of them really fit well into the vibes that the classic three stripes is best known for.
So what about Nike?
Well, Nike too have truly outdone themselves in terms of getting the right K-Pop idol celebrities on board with the program. In fact, the first celebrity that probably comes to mind, G-Dragon (BIGBANG), has definitely contributed to the sports giant's reputation as king in terms of staying on top of the sneaker game.
The PEACEMINUSONE Nike Air Force 1 has been one of the most popular and highly coveted pairs of kicks in recent times, as resell prices can go up to astronomically ridiculous prices.
The recent new pairs that are set to release in 2020 come in an ivory white color tone.
And there's also of course, SeolHyun (AOA), who really fits the sporty and athletic image of Nike. SeolHyun is an idol who instantly comes to mind when the topic of staying fit, working out, and amazing body is in discussion.
And last but not least, Jay Park and his AOMG crew too have long been the faces of Nike, truly a match made in heaven.
Which brand do you think has a stronger gang?